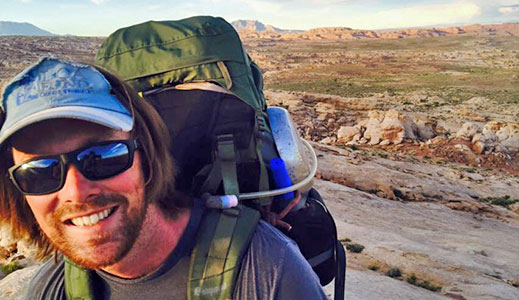 Male and female applicants must be at least 21, and helpful qualifications include current safety certifications (WFR, EMT, etc.), related college degree, previous Field Guide or related experience, recovery and mental health work experience, professional experience in canyoneering, rock climbing, backpacking, biking, leading trips, and these key attributes:
Connection to Core
Legacy's culture is based on a clearly defined set of practices called core Ideology. This requires anyone desiring to join and support the team to embrace these practices.
Passion
You must be passionate about wilderness and adventure, and are able to role model that passion and inspire those around them.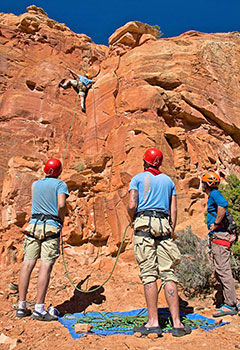 Humility
Passion and drive need to be balanced with a welcoming attitude and an openness to embrace new ideas and challenges.
Leadership
You must be able to role model, lead by example, and have the ability to provide leadership that influences others in positive directions.
Healthy Communication
The Legacy culture is based on appropriately assertive, direct, respectful, honest, and sincere communication.
Integrity
Integrity is defined as being who we say we are and doing what we say we do.
Genuine Caring
Caring for others supports an atmosphere of compassion and concern that is conducive to maintaining a healthy work environment for all employees. The Legacy team sees every client as an inherently good person, and will treat her/him with dignity and respect.
Ability to Learn
The ability to receive feedback and learn from each experience is essential to become an effective Guide.
My time at Legacy went far beyond what I had expected; it challenged and inspired me in ways I could not foresee. Inspiring me to return to school and pursue a Master's degree in counseling. I will forever be grateful for time at Legacy. —Dave, Field Guide