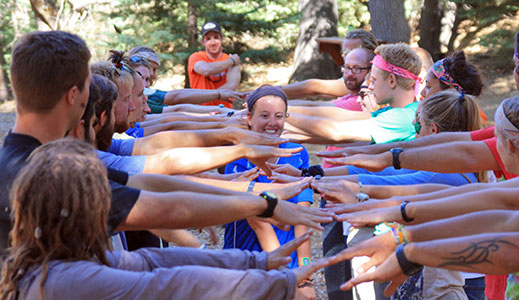 Outdoor Education Instructors
As a Pali Institute Outdoor Education Instructor, you will have the opportunity to teach, facilitate and mentor groups of students each week. Most weeks Instructors teach an activity group during the day and then take on the role of cabin instructor with responsibilities during meals and at night.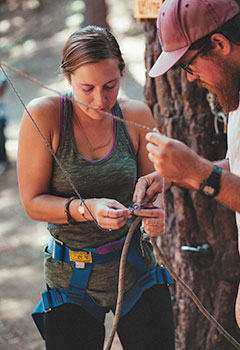 The science curriculum covers a broad array of topics such as alternative energy sources, squid dissection and herpetology. With California's seismic history in mind, Instructors test the strength of student's engineered structures. Students also learn about aerodynamic principles as they build and launch rockets. Personal and social growth is fostered and encouraged with the help of team building sessions, the low ropes course, three high ropes courses and quad zip lines.
When the sun goes down, both Instructors and students perform skits, learn about crepuscular animals while using their senses on a night hike, or turn up the music as the students perform karaoke. In addition, students are able to gaze into the night as they learn about stars, planets and the galaxy their on way back to cabins. During cabin time, Instructors can customize the students' free time, gearing activities or relaxation time towards sharing personal passions like music or art, or adventuring out to play games during an exploratory hike.
By the end of the week, you are able to reflect on both the rewards of working with children and teaching in the outdoors.
When not in cabin, Pali Institute offers seven off-site houses for staff to reside in. With an extensive training period where curriculum is showcased and discussed, local ropes procedures are trained, and team building is not only taught, but enjoyed—a family culture emerges each season. You will meet some of the closest friends you will ever make while working and living with other light hearted and fun individuals.
Come expand your network with Pali staff members from all over the United States.