Short-Term Job Adventures Idaho
---
Adventure Guides
ROW offers guided whitewater rafting, canoeing, hiking, biking, canyoneering, stand-up paddle board instruction, kayaking and fly fishing adventures in Idaho, Montana, Oregon, Washington, Wyoming, Arizona and Utah; sea kayaking in Baja California and British Columbia; diverse adventure tours around the world; and owns and operates the River Dance Lodge, an outdoor adventure resort in North Central Idaho.

Attention friendly, self-starting, energetic, creative and hard-working individuals who have a love for people, life and the natural world: ROW Adventures is hiring experienced and inexperienced Adventure Guides in the Northwest Rocky Mountains for the summer season (May–August). No whitewater guiding experience is necessary to apply, but all hires must successfully complete ROW's Guide School Program and other required training before guiding commercial trips. If you'd like to work for a leader in the adventure travel industry that pride's itself on their professionalism and commitment to guest services, conservation and interpretation, apply to join the ROW team!
ROW Adventures
ATTN: Employment
P.O. Box 579
Coeur d'Alene, ID 83816
(208) 765-0841
jobs@rowadventures.com
ROWAdventures.com
Backdoorjobs.com/rowadventures.html
Read the FAQ about Guiding for ROW
---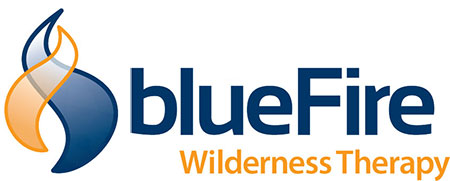 Head and Assistant Field Instructors
Hiking expeditions will take place in the high plains desert at the base of the Sawtooth Mountains in southwest Idaho, and multi-day outings will explore other areas in the southern Idaho region.

Gather, Build & Ignite the Spark in Troubled Teens. BlueFire Wilderness Therapy offers an unprecedented treatment approach that incorporates an ideal blend of wilderness expeditions, high adventure activities, equine interaction, individual and group therapy, academic work, service projects and family connections — all designed to deliver treatment opportunities and life skills attainment. Full-time, year-round Field Instructors will lead groups in multi-day hiking expeditions and outings that combine an academic curriculum, primitive living and outdoor skills, service learning, volunteer work and adventure activity. A flexible 2-week on, 2-week off schedule allows for travel, adventure and fun on your time off. After completing an application, potential Instructor applicants will be invited to participate in a pre-hire seminar.
Seasoned Outdoor Professionals Needed!

BlueFire is also seeking a full-time, permanent Field Director who will be responsible for field safety, recruiting and hiring, field training, group placement and supervision of field staff.
Denise Childs
Operations Director
BlueFire Wilderness Therapy
1832 E 1750 S
Gooding, ID 83330
(208) 934-4444
dchilds@bluefirewilderness.com
BlueFireWilderness.com
Backdoorjobs.com/bluefirewilderness.html
• What is BlueFire Wilderness Therapy? Watch this video »
---
Field Staff
Idaho is home to the newest wilderness areas in the nation: the Hemingway-Boulders, White Clouds, and Jim McClure-Jerry Peak Wilderness areas. If it weren't for the Magruder Corridor, the Frank Church River of No Return Wilderness and Selway-Bitterroot Wilderness would make up the largest contiguous wilderness in the lower 48. Hell's Canyon is North America's deepest river gorge at 7,993 feet. This region will become your new playground.
As part of the Northwest Youth Corps, Idaho Conservation Corps (ICC) programs focus on education, challenge, community, leadership and empowerment, giving youth and young adults from diverse backgrounds critical life skills and confidence. Through camping-based conservation programs, Field Staff manage and supervise crews of 3-9 young people, ages 16 and up, in projects that include timber stand improvement, invasive species eradication, fuels mitigation/reduction, trail maintenance and construction, recreation infrastructure maintenance, habitat restoration, and so much more. Crews will either work for 9-day hitches and take 5 days off between spikes or be out for 5 weeks at a time, with a summer-only to 5-month work option. Applicants must be at least 21 years old with current WFA certification and driver's license, and have excellent organization and time management skills. If you have a sense of humor, spirit of adventure, and desire to make a positive difference in the lives of others and the environment, apply today!
Eric Oliver
Program Coordinator
Idaho Conservation Corps
5657 Warm Springs Ave.
Boise, ID 83716
(208) 781-1850
erico@idahocc.org
IdahoCC.org
---
Direct Care Staff
Cherry Gulch offers the wide-open space of country living and the benefit of a metropolitan area. The campus is located near Boise on 220 acres of pristine ranch land with beautiful views of mountains, valleys, Black Canyon Reservoir, and the Payette River. Students have easy access to natural wonders but are also close to many museums and the cosmopolitan activities of Boise.
Cherry Gulch is a small, privately owned and operated, high-end ranch style therapeutic boarding school, designed specifically for struggling 10 to 14 year old boys to reach their full potential and become well-rounded, pro-social young men. As a Direct Care staff member, you will be responsible for the care and safety of students while leading activities that include swimming, fishing, backpacking, rock climbing, hiking, horseback riding, river rafting, gardening, weekend learning trips, special events, international camping adventures, and helping with basic day to day chores, teaching healthy habits, and building the positive strengths within each student. This is an entry-level position, however, it requires many hours of training, flexibility, and willingness to learn and grow with the organization. A 1-year commitment is necessary with a 4 day on, 3 day off schedule. To apply, email a completed application and resume to Cole Sewall.
Cole Sewall
Program Manger
Cherry Gulch
3770 East Black Canyon Hwy.
Emmett, ID 83617
(208) 365-3437
(208) 365-7235 fax
coles@cherrygulch.org
CherryGulch.org