Short-Term Job Adventures Idaho
---
Adventure Guides
ROW offers guided whitewater rafting, canoeing, hiking, biking, canyoneering, stand-up paddle board instruction, kayaking and fly fishing adventures in Idaho, Montana, Oregon, Washington, Wyoming, Arizona and Utah; sea kayaking in Baja California and British Columbia; diverse adventure tours around the world; and owns and operates the River Dance Lodge, an outdoor adventure resort in North Central Idaho.

Attention friendly, self-starting, energetic, creative and hard-working individuals who have a love for people, life and the natural world: ROW Adventures is hiring experienced and inexperienced Adventure Guides in the Northwest Rocky Mountains for the summer season (May–August). No whitewater guiding experience is necessary to apply, but all hires must successfully complete ROW's Guide School Program and other required training before guiding commercial trips. If you'd like to work for a leader in the adventure travel industry that pride's itself on their professionalism and commitment to guest services, conservation and interpretation, apply to join the ROW team!
ROW Adventures
ATTN: Employment
P.O. Box 579
Coeur d'Alene, ID 83816
(208) 765-0841
jobs@rowadventures.com
ROWAdventures.com
Backdoorjobs.com/rowadventures.html
Read the FAQ about Guiding for ROW
---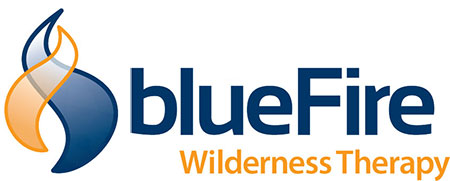 Head and Assistant Field Instructors
Hiking expeditions will take place in the high plains desert at the base of the Sawtooth Mountains in southwest Idaho, and multi-day outings will explore other areas in the southern Idaho region.

Gather, Build & Ignite the Spark in Troubled Teens. BlueFire Wilderness Therapy offers an unprecedented treatment approach that incorporates an ideal blend of wilderness expeditions, high adventure activities, equine interaction, individual and group therapy, academic work, service projects and family connections — all designed to deliver treatment opportunities and life skills attainment. Full-time, year-round Field Instructors will lead groups in multi-day hiking expeditions and outings that combine an academic curriculum, primitive living and outdoor skills, service learning, volunteer work and adventure activity. A flexible 2-week on, 2-week off schedule allows for travel, adventure and fun on your time off. After completing an application, potential Instructor applicants will be invited to participate in a pre-hire seminar.
Denise Childs
Operations Director
BlueFire Wilderness Therapy
1832 E 1750 S
Gooding, ID 83330
(208) 934-4444
dchilds@bluefirewilderness.com
BlueFireWilderness.com
Backdoorjobs.com/bluefirewilderness.html
• What is BlueFire Wilderness Therapy? Watch this video »