Short-Term Job Adventures Massachusetts
Fun Fact: Massachusetts comes from the Algonquian word meaning the great mountain: a reference to the tallest in Blue Hills, a recreational area south of Boston.
---
Social Work Opportunities: Residential Support, Forestry & Grounds, Gardening, Farming, Kitchen & Food Services, Harvest Barn Bakery, Roadside Café
This healing community is located on a 700-acre working farm in the Berkshire hills of western Massachusetts. The transition program allows guests to move at their own pace through a continuum of services at the O'Connell House in the Berkshires or the extended community at Fellside, located just 15 minutes north of Boston.

Helping those with mental illness build more meaningful lives, Gould Farm staff & volunteers can serve as informal counselors, work team leaders and role models at this 700-acre farm and therapeutic community in the Berkshires of Massachusetts or as support staff for clients who are well on their way to leading more independent lives with the Boston Support Program. On-the-job and in-service training and supervision are part of Gould Farm's pledge to provide a meaningful work experience for its employees. The Farm provides housing on the campus as well as food and other benefits including health insurance and paid vacation. All positions require residency at the Farm as a condition of employment. Applications for volunteer positions are accepted year-round.
Boston Area Part-Time Opening
• Come spend one weekend per month in a beautiful, old colonial home on the outskirts of Boston. The Weekend Relief Staff will help guests from Gould Farm in the Berkshires get used to city life in Boston at their transitional residential program. Ideal for someone preparing to go to graduate school in the behavioral health field.
Volunteer Coordinator
Gould Farm
P.O. Box 157
100 Gould Road
Monterey, MA 01245
(413) 528-1804, ext. 37
(413) 528-5051 fax
volunteer@gouldfarm.org
GouldFarm.org
Backdoorjobs.com/gouldfarm.html
• Interested in employment with Gould Farm? Watch the volunteer video »
---
Lodge & Hut Crews, Trail Crews, Outdoor Education Team and Support Staff
The Appalachian Mountain Club operates from Maine to Pennsylvania with offices or facilities in the following locations: Maine (Acadia National Park and 70,000 acres in central Maine just east of Greenville), Massachusetts (Boston, Northampton and South Egremont), New Hampshire (Alexandria, Chatham, Lake Winnipesaukee and the White Mountain National Forest), New Jersey (Delaware Water Gap), New York (Harriman State Park and NYC), and Pennsylvania (Bethlehem).

If you are passionate about the outdoors and looking for a supportive and fun culture, AMC offers a range of rewarding employment opportunities in terrific locations throughout the Northeast! Seasonal employment, summer jobs and internships are broken into four categories: Lodge & Hut Crews (Help serve food, prepare facilities, and offer trail information to outdoor enthusiasts who visit AMC outdoor lodges throughout the year), Trail Crews (AMC is responsible for over 1,800 miles of trails throughout the Northeast and they need your help to maintain them), Outdoor Education Team (Serve as an Educator, Guide or Naturalist for various environmental educational programming), and Support Staff (During the high season, thousands of guests pass through AMC facilities, hundreds of staff who need supplies, and dozens of buildings that need maintenance). Positions are available year-round and seasonally.
James Wrigley
Huts Manager
Appalachian Mountain Club
5 Joy St.
Boston, MA 02108
(603) 466-2721
jwrigley@outdoors.org
Outdoors.org
Backdoorjobs.com/appalachianmountainclub.html
---
Program Instructors
BOC is located in a gorgeous western Massachusetts setting in the Berkshire Hills, with hundreds of acres of conservation lands; all criss-crossed with a network of hiking, cross-country skiing and snowshoeing trails

.
Combining incredible adventure leadership programs with environmental education and fantastic recreational activities, Berkshire Outdoor Center is home to the largest and most comprehensive challenge course in the northeastern United States, with over 50 low and high ropes elements across all of their courses. Program Instructors are responsible for leading group activities in the fields of outdoor education, leadership development, team building, and adventure recreation. This includes facilitation of the low/high ropes course, climbing & alpine tower, science & nature ecology, environmental education & hiking, waterfront & boating, and snow shoeing & cross-country skiing during the winter months. BOC accepts applications year-round for all four seasons. Currently hiring for the winter season starting January 1st and finishing March 30th, with an opportunity for multi-season employment. Review all positions available or fill out the Expression of Interest in Employment form to begin the application process. This is your chance to work with some top-notch outdoor educators!
McKenna Style
Assistant Director
Berkshire Outdoor Center
Becket-Chimney Corners YMCA
748 Hamilton Rd.
Becket, MA 01223
(413) 623-8991 ext. 221
(413) 623-5890 fax
mstyle@bccymca.org
BCCYMCA.org/BOC
---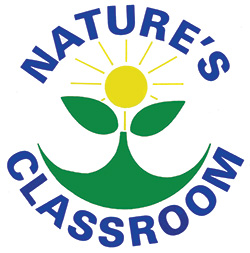 Environmental & Outdoor Educators, Medical Team, Kitchen Staff
Becket, Charlton, Groton and Yarmouth Port
Through unique, hands-on experiential education programs, Nature's Classroom immerses student groups ranging between the 4th and 8th grades in community awareness, motivational learning and conservation of our natural resources at one of 13 centers in the Northeast, including Connecticut, Maine, Massachusetts, New Hampshire, New York and Rhode Island. In addition to Outdoor Educators, Medical staff (Nurse, LPN, EMT) and a Kitchen team (Head Cook, Assistant Cook, Co-Cook) are hired during the spring (as early as February through mid-June) and the fall (Labor Day through about Thanksgiving). The fabric of the Nature's Classroom community is woven by the individual uniqueness of staff who work, grow, live, and play closely together. A Bachelor's degree is preferred (paid Intern positions available for those without degrees). A science/math background is helpful; as are special interests and talents (music, singing, storytelling and group dynamics). If you have a strong commitment to children and learning, connect with Ashley Bame or download an application.
Ashley Bame
Associate Director
Nature's Classroom
19 Harrington Rd.
Charlton, MA 01507
(508) 248-2741
(800) 433-8375 toll free
(508) 248-2745 fax
ashley@naturesclassroom.org
NaturesClassroom.org
• Learn more about all 13 Nature's Classroom sites »

---
Work Study Program, Cooking Internship, Summer Kitchen & Camp Program Staff
Located in the beautiful Berkshires just 3 miles from the Vermont border
Are you at a transition point in your life? Do you want to explore who you really are and where you're going? Whether you are recently retired, just finishing college, or taking a break from your current work, the Rowe Center Volunteer Residency Program is a chance for people who want to slow down, take stock, explore new directions, engage in creative and meaningful work, and be a part of a value-based, supportive community. The residency can last from six weeks to a year, anytime from Labor Day until late June. The Cooking Internship is an opportunity to learn vegetarian cooking and bread baking from Rowe's wonderful cooks over a 3-month minimum commitment. Summer positions include Camp Program and Cabin staff, a Head Cook, Cooks, Kitchen Housekeeper/Prep Cooks and Maintenance staff. Summer positions run as early as April through October, and include a weekly wage plus room and board. To apply, fill out the appropriate application and email it to Paulette Roccio.
Paulette Roccio
Director of Operations
The Rowe Center
22 Kings Highway
Rowe, MA 01367
(413) 339-4954
paulette@rowecenter.org
RoweCenter.org