Short-Term Job Adventures Minnesota
---
Summer Counselors, Activity Specialists, Supervisory Staff, Wilderness Staff and Kitchen, Housekeeping and Maintenance Team Members
Thunderbird for Boys and Thunderbird for Girls are located just a few miles apart in the Minnesota Northwoods on beautiful Lake Plantagenet (approximately four hours north of Minneapolis). Wilderness Adventure Trips extend throughout the Pacific Northwest, Western U.S., the Great Lakes region and Canada
Being on staff at Thunderbird is an experience of camaraderie, community and friendship where you will work hard and have the summer of your life. Summer positions include Counselors who can teach or assist in one or more activity program areas (such as waterskiing, canoeing, sailing, biking, backpacking, horseback riding, outdoor living skills, climbing wall, farming, archery, riflery, arts & crafts, music, gymnastics and more!); Activity Specialists and Supervisory Staff; and a Wilderness Staff team to lead multi-week adventure programs in majestic locations across North America. All camp staff will work from early June to early August. Pre-season work is available beginning on June 1st (Lifeguard and WFA/WFR are offered during this time) with post-season work available through August 15th. If you are energized, fun, nurturing, compassionate and focused on ensuring that campers will have an amazing and memorable camp season, fill out the online application!

•

Summer Address (June 1–August 31)


• Winter Address (September 1–May 31)
Camp Thunderbird
802 De Mun Ave.
Clayton, MO 63105
(314) 647-3168
CampTBird.com
---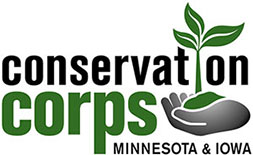 Field Crew Members/Leaders, Youth Outdoors Members & Leaders, Summer Youth Corps Crew Leaders, Conservation Apprenticeship Academy, Individual Placements
Northeast Minnesota (Grand Rapids, Tower, Moose Lake, Gooseberry Falls State Park, Tofte), Northwest Minnesota (Brainerd, Bemidji, Fergus Falls); Central Minnesota (St. Paul, Hanover, Shakopee); Southern Minnesota Region (Mankato, Rochester, Kilen Woods State Park, Camden State Park, Big Stone National Wildlife Refuge); and in Iowa (Ames). The region is known for its spectacular wilderness: thousands of lakes, the beautiful north shore of Lake Superior, National Forest lands, and environmental policies that support land conservation.
Spend a season or year outdoors conserving natural resources, gain field experience, and make a difference! Conservation Corps can give youth and young adults practical and professional experience, train them for careers, and provide a stable income and an opportunity to pay for educational expenses. All of this while being outside in the beautiful states of Minnesota and Iowa. If you are highly motivated, a committed individual, passionate about habitat restoration and the outdoors, and want to work on a team of peers, build trails, learn how to manage wildfires or lead youth in conservation work, explore current job openings. Positions begin every February, March and May.
2017 Job Openings!
• Conservation Corps has just kicked off their biggest round of hiring of the year—offering over 200 full-time AmeriCorps positions! Leaders begin February 1st (Members start two weeks later) with work through December 15th. Apply by December 31, 2016.
Kellie Lager
Recruitment and Outreach Coordinator
Conservation Corps MN & IA
60 Plato Blvd., Suite 210
Saint Paul, MN 55107
(651) 209-9900, x31
recruit@conservationcorps.org
ConservationCorps.org
• View all current job openings, position descriptions, dates of employment and application deadlines
---
Outdoor Leaders and Internships
Adventures consist of day events with local students paddling down the Mississippi River or extended wilderness trips in the Boundary Waters, Apostle Islands, Yellowstone and many other spectacular destinations.
Wilderness Inquiry is all about access, inclusion and opportunity. Programs operate in a manner that facilitates full participation by everyone, including people of all ages, backgrounds and abilities. Outdoor Leaders are responsible for organizing and leading outdoor adventures that include canoeing, kayaking and hiking. Over the course of a single trip, leaders will embrace many roles including educator, guide, leader and more. Seasonal positions are offered from May through October with potential opportunities for continued work throughout the winter. A 7-day staff training conducted in early June provides skills in leadership, risk management, camp skills, and disability training. Explore all job opportunities and apply online.
• Looking for a WI internship? Most Interns experience logistical and administrative support, outdoor equipment organization and maintenance, trip leading and academic/organizational projects.
Nell Holden
Programs Director
Wilderness Inquiry
808 14th Ave. SE
Minneapolis, MN 55414
(612) 676-9400
(800) 728-0719 toll free
(612) 676-9401 fax
jobs@wildernessinquiry.org
WildernessInquiry.org
---

Therapeutic Community Life Sharing Work Opportunities: Coworkers (specializing in crafts, dairy work, elder care, farming & gardening, weaving, and the wood workshop), House Parents, House & Workshop Leaders, and Service Volunteers
Sauk Centre (2 hours west of Minneapolis)

The mission of Camphill Village Minnesota is to create and sustain a community where people with and without disabilities live, work and care for each other to foster social, spiritual, cultural and agricultural renewal. Camphill staff, called Coworkers, live and work with children, youth, and adults with developmental and other disabilities in rural Camphill communities in one of twelve communities in North America (California, Minnesota, New York, Pennsylvania and Vermont as well as in British Columbia and Ontario, Canada). Daily life includes providing human support and caregiving, craft work, working in the farm or garden, cooking wholesome meals, engaging in the healing arts, or celebrating seasonal festivals together. Full room and board, medical insurance, vacation time and a monthly stipend is provided.
• Learn more about Camphill Village Minnesota

Camphill Headquarters
Camphill Association of North America
360 Warren St.
Hudson, NY 12534
(518) 697-8928
volunteer@camphill.org
Camphill.org
Backdoorjobs.com/camphill.html