Short-Term Job Adventures North America — U.S. and Canada
Programs offering short-term jobs in more than one state in the U.S. and/or Canadian territories.
---
Group Travel Leaders
Throughout the U.S. and Canada
Do you love road trips, the outdoors and want to explore North America? Combine your passion for travel with the adventure of a lifetime! Doubling as tour guide and driver, Group Leaders for AmeriCan Adventures take small groups on trips throughout beautiful landscapes of North America that encompass camping in National Parks, exploring big city life, tasting local cuisines, and so much more. With one of the best training programs in the industry, and on-the-road support that is unparalleled, you'll gain a diverse set of skills to handle the challenges of the road. Pay is competitive including a guaranteed weekly wage throughout the entire season, tips, commissions, and all accommodation included. If you have the ability to live a nomadic lifestyle, the skills necessary to accommodate a diverse group of travelers, and the desire to challenge yourself daily, visit AmeriCanAdventures.com to learn more and apply. Positions start as early as April and run through September 30th.
Join an AmeriCan Adventures Hiring Event!
The Hiring Event is a critical step to determine if you will be a good fit as a Group Leader. The day will consist of a mix of workshops, hands-on skills assessments, group scenarios, and a one-on-one interview.

The next Hiring Event will be held in Seattle on March 9th (apply by March 2nd).



Sign up to receive email updates on new job postings, deadlines and info on what it's like to live the life of a Group Leader.
Tiprin Lujan
Recruitment Manager
AmeriCan Adventures
(707) 525-6776
USJobs@AmeriCanAdventures.com
AmeriCanAdventures.com
What's it like to be a Group Leader for American Adventures? Check this video out »
---
Course Directors and Field Instructors
The main campus in North Carolina sits on 17 wooded acres adjacent to the Cape Fear River, just a short three-minute drive to the sandy white beaches of the Atlantic Ocean. NCOAE adventure course sites can also be found in the Himalayas, Patagonia, East Africa, the Pacific Northwest and Alaska.

The National Center for Outdoor & Adventure Education (NCOAE) is the values-based outdoor adventure and education provider for teens and adults interested in personal growth and professional development. NCOAE is seeking Course Directors and Field Instructors to join their team. Applications from exceptional outdoor and wilderness-based educators, guides, field instructors and program administrators are accepted on a rolling basis. Hiring priority will be given to those who have the experience, skills, and certifications to lead whitewater rafting, rock climbing, sea kayaking and/or surfing adventures—in addition to proficiency leading participants through the physical and emotional rigors of extended backpacking expeditions in remote wilderness settings. Mandatory staff trainings occur annually. Alternative training opportunities are available by participating in NCOAE outdoor educator courses. Employment contract dates vary, and occur annually between February 1 and December 31.
Human Resources
National Center for Outdoor & Adventure Education
9809 River Rd.
Wilmington, NC 28412
(910) 399-8090
(888) 399-5957 fax
hr@ncoae.org
NCOAE.org
Backdoorjobs.com/NCOAE.html
---
Trip Leaders
Throughout the United States, Europe and the world (40+ countries)

Do you have a zest for life with a passion for people, travel and the outdoors? Backroads is actively recruiting Trip Leaders for their luxury biking, walking, hiking and multi-sport vacations geared for groups of families, solos or couples. Whether by foot, bicycle, kayak, raft or ski, Trip Leaders are the catalyst for a fun, interesting, safe and personally rewarding experience for their group of active travelers. Leaders enrich each trip with their personality and passion for travel and the outdoors, while providing outstanding customer service and sharing their love and knowledge of the area. In addition to Trip Leader positions, US & Canadian Camp Crews and global Trip Prep Specialists are hired each year.
Summer 2018 Employment Alert
Backroads is now accepting applications for U.S., Canadian, and European Trip Leader and Trip Prep Specialists

who can work from April through October 2018

.
Backroads
801 Cedar St.
Berkeley, CA 94710
leaderapplicants@backroads.com
Backroads.com/leaders
Backdoorjobs.com/Backroads.html
---
Summer Adventure Tour Leaders
North America (14-23 day tours take place in July and August with destinations to California, Arizona, Nevada, Colorado, Utah, Wyoming and Canada)

Be part of the thrill—land a job as a Makwa Tour Leader and accompany French teenagers in their North America discovery adventure! Responsibilities include driving an 15-person passenger van, planning a schedule for the group based on the activities of the program, conduct activities in collaboration with the team leaders, actively participate in group living, and share, discover and help promote the North American culture. Applicants must be bilingual in English and French (or at least an interest in the French language with basic skills), at least 21 years of age, first aid certified, have a current driver's license and the ability to work with teenagers. Apply today at Makwa-Travel.com!
Lina Ibrahim
Human Resources Manager
Makwa
2398 Boul. Rosemont
Montreal, Quebec H2G 1V1
Canada
(514) 285-2583
res.humaines@makwa.net
Makwa-Travel.com
Backdoorjobs.com/Makwa.html

---

International Field Instructors, Co-Instructors & Interns
Experience the extraordinary lands and cultures of the American West, California, Hawaii, Texas, Florida Keys, the Gulf Coast, Outer Banks (and places around the world!)

As a Summer Field Instructor for The Road Less Traveled, you'll have the opportunity to share your knowledge and love of the wilderness, service learning and cultural awareness with bright and enthusiastic young people; work with other highly motivated, qualified, committed professionals; and experience extraordinary lands and cultures around the world. RLT Instructors are genuine, spirited, friendly, active, educated and well traveled. They are not just educators and counselors, they are mentors. They are responsible, committed to those around them, purposeful and bold. The 2018 hiring season runs from September through early May.
Jim Stein
Director
The Road Less Traveled
2331 N. Elston Ave.
Chicago, IL 60614-4009
(773) 342-5200
(800) 939-9839 toll free
(773) 342-5703 fax
jim@theroadlesstraveled.com
TheRoadLessTraveled.com
Backdoorjobs.com/TheRoadLessTraveled.html
---

Active Travel Tour Leader Guides
From the dramatic coast of Newfoundland to the stunning sunsets of Vancouver Island... Into the wild of Alaska's frontier to the canyons of the Southwest... And not to forget the burning volcanoes of Hawaii or the ice caps of the Canadian Arctic, Windigo's playground is massive.

Do you want to hit the open road, enjoy an adventure of a lifetime and get paid for it? Join the dynamic team at Windigo as a Tour Leader and travel to some of the coolest places in North America!. Meet new people from different cultures and provide unforgettable experiences to grateful travelers. It's not a job opportunity, it's a lifestyle. If you are at least 21 years old (23 for U.S. applicants), have a clean driving record, love the outdoors, have an adventurous spirit, strong people, leadership and organizational skills, and are looking for an exciting challenge, join the Windigo team! The operation season runs from April to late October with contracts available for a partial or full season.

View the Tour Leader experience »
Windigo Canada & USA
Windigo.Travel
Backdoorjobs.com/Windigo.html
Canadian Applicants
François Boileau
Head of Operations
Windigo
400 Atlantic Ave., Suite 801
Montreal, Quebec H2V 1A5
Canada
(514) 948-4145 ext. 246
(514) 523-9030 fax
fboileau@windigo.travel

American Applicants
Jessica Harris
Windigo
5024 Canyon Dr.
Santa Rosa, CA 95409
(707) 538-8395
(707) 544-8395 fax
jessicaharris@windigousa.com
---

Tour Guide/Drivers
An environmentally conscious outdoor travel company that specializes in small group single and multi-day tours in the San Francisco Bay Area, with California destinations that include Yosemite National Park, Muir Woods, Napa and Sonoma Wine Country, the Pacific Coast and Lake Tahoe, with some trips venturing as far as Oregon and Washington.
Want to make great money, live in beautiful San Francisco and get paid to show people the most amazing national park in the world? Incredible Adventures is now seeking summer Tour Guide/Drivers who are reliable, safety-driven and organized, with a desire for adventure. Guides will arrange daily logistics, outdoor and evening activities, sightseeing excursions, and teach sustainable travel, camping etiquette and cooking skills. Applicants must be at least 23 years of age, have or be willing to obtain a California Class B Commercial Driver's license (they will train the right candidate), a clean driving record, high energy and excellent people skills, available to work weekends and holidays, and be able to attend an on-the-road training in San Francisco in early to mid-April and make a commitment through October 31st. If you have a customer-service oriented disposition, a fun and outgoing attitude, and enjoy interacting with people from all over the country and the world, fill out the online application!
Josh Garber
Recruitment and Training Manager
Incredible Adventures
2095 Jerrold Ave., Suite 100
San Francisco, CA 94124
(415) 642-7378
josh@incadventures.com
IncAdventures.com
---
Au Pair, Professional Internships, Seasonal Jobs, Summer Camp Jobs Across the U.S., International Programs
Placements across the U.S. for non-U.S. citizens
Do you want to experience life in the United States, but not sure how to make it happen? The process might seem overwhelming, but at InterExchange, they're committed to helping young people like you experience the world first-hand. As a nonprofit organization and U.S. Department of State-designated sponsor of the J-1 Visa, they want to make the process affordable and empower you to make new friends, build your resume, and expand your worldview. Visit InterExchange.org now and don't miss your opportunity to live your adventure!
InterExchange
100 Wall Street, Suite 301
New York, NY 10005
(212) 924-0446
(212) 924-0575 fax
info@interexchange.org
InterExchange.org
---

Therapeutic Community Life Sharing Work Opportunities: Coworkers (specializing in crafts, dairy work, elder care, farming & gardening, weaving, and the wood workshop), House Parents, House & Workshop Leaders, and Service Volunteers
California, Minnesota, New York, Pennsylvania, Vermont and Canada (British Columbia & Ontario)

Whether you are looking for an internship opportunity, a formal training program, a short-term volunteer experience, or a new, fully committed lifestyle, the Camphill Coworker Program offers a celebration of life, engaging service work and community building. Opportunities are available for singles, couples and families. Full room and board, medical insurance, vacation time and a monthly stipend is provided.
A Day in the Life: Camphill Communities California
Learn more about a Camphill coworker who found his place to help, change, and influence the lives of others while being submerged in a culture of genuine acceptance, love, caring, thought, idea and action.
Volunteer in the U.S.
Soquel, CA: Camphill Communities California



Sauk Centre, MN: Camphill Village Minnesota


Copake, NY: Camphill Village Copake


Hudson, NY: Camphill Hudson

• Triform Camphill Community



Glenmoore, PA: Camphill Soltane


• Camphill Special School



Kimberton, PA: Camphill Village Kimberton Hills




Hardwick, VT: Heartbeet Lifesharing


Volunteer in Canada
Angus, Ontario: Camphill Communities Ontario


Duncan, British Columbia: Glenora Farm



North Vancouver, British Columbia: The Cascadia Society
Camphill Headquarters
Camphill Association of North America
360 Warren St.
Hudson, NY 12534
(518) 697-8928
volunteer@camphill.org
Camphill.org
Backdoorjobs.com/Camphill.html
---
Outdoor Adventure Instructors
British Columbia, Alaska, California, Oregon, Washington, Colorado and Wyoming during the summer months and North Carolina for fall school groups.
Through adventures designed to foster community, build confidence and teach leadership, Adventure Treks operates 13 to 30-day wilderness-based programs for teenagers. Instructors are in charge of managing group dynamics, coordinating logistics and leading activities that include backpacking, rock climbing, mountaineering, mountain biking, caving, canoeing, sea kayaking, whitewater rafting, ice climbing, ziplining, cooking, orienteering, Leave No Trace concepts and general environmental education. There is the opportunity to work both summer (early June to mid-August) and fall school group programs (late August through late October). To apply, email your resume to to Erica Van Steenis. Applications are due by May 15th for summer positions and August 15th for fall positions.
As an Instructor, Adventure Treks affords me the opportunity to facilitate close knit communities, where our students and instructors build close bonds… Not to mention we visit incredible destinations all across North America. —Carolyn Jackson, Co-Instructor
Erica Van Steenis
Staffing Director
Adventure Treks
P.O. Box 1321
Flat Rock, NC 28731
(828) 698-0399 phone/fax
(888) 954-5555 toll free
erica@adventuretreks.com
AdventureTreks.com
• VIEW the method behind the magic at Instructor Orientation and meet the faces of Adventure Treks from last season.
---
Outdoor Leaders and Internships
Adventures consist of day events with local students paddling down the Mississippi River or extended wilderness trips in the Boundary Waters, Apostle Islands, Yellowstone and many other spectacular destinations.
Wilderness Inquiry is all about access, inclusion and opportunity. Programs operate in a manner that facilitates full participation by everyone, including people of all ages, backgrounds and abilities. Outdoor Leaders are responsible for organizing and leading outdoor adventures that include canoeing, kayaking and hiking. Over the course of a single trip, leaders will embrace many roles including educator, guide, leader and more. Seasonal positions are offered from May through October with potential opportunities for continued work throughout the winter. A 7-day staff training conducted in early June provides skills in leadership, risk management, camp skills, and disability training. Explore all job opportunities and apply online.
• Looking for a WI internship? Most Interns experience logistical and administrative support, outdoor equipment organization and maintenance, trip leading and academic/organizational projects.
Nell Holden
Programs Director
Wilderness Inquiry
808 14th Ave. SE
Minneapolis, MN 55414
(612) 676-9400
(800) 728-0719 toll free
(612) 676-9401 fax
jobs@wildernessinquiry.org
WildernessInquiry.org
---
Summer Counselors, Activity Specialists, Supervisory Staff, Wilderness Staff and Kitchen, Housekeeping and Maintenance Team Members
Thunderbird for Boys and Thunderbird for Girls are located just a few miles apart in the Minnesota Northwoods on beautiful Lake Plantagenet (approximately four hours north of Minneapolis). Wilderness Adventure Trips extend throughout the Pacific Northwest, Western U.S., the Great Lakes region and Canada.
Being on staff at Thunderbird is an experience of camaraderie, community and friendship where you will work hard and have the summer of your life. Summer positions include Counselors who can teach or assist in one or more activity program areas (such as waterskiing, canoeing, sailing, biking, backpacking, horseback riding, outdoor living skills, climbing wall, farming, archery, riflery, arts & crafts, music, gymnastics and more!); Activity Specialists and Supervisory Staff; and a Wilderness Staff team to lead multi-week adventure programs in majestic locations across North America. All camp staff will work from early June to early August. Pre-season work is available beginning on June 1st (Lifeguard and WFA/WFR certification are offered during this time) with post-season work available through August 15th. If you are energized, fun, nurturing, compassionate and focused on ensuring that campers will have an amazing and memorable camp season, fill out the online application!

•

Summer Address (June 1–August 31)


• Winter Address (September 1–May 31)
Camp Thunderbird
802 De Mun Ave.
Clayton, MO 63105
(314) 647-3168
CampTBird.com
---
Karma Yoga Service Stays
Clear Sky Center's 310 acre meditation cushion is located in a precious and endangered grassland eco-system. Clear Sky lies at the foot of Bull mountain just 35 minutes from Cranbrook and an international airport. According to Environment Canada, the local town of Cranbrook is the sunniest town in British Columbia. Temperatures in this part of North America vary greatly depending on the time of year and the center experiences 4 distinct seasons. The nourishing, delicious food has made the kitchen a well-loved part of people's experience at Clear Sky Center. Ingredients are drawn fresh from their burgeoning 1-acre food forest, beautiful Gaia Garden and local producers. There are abundant opportunities to see wildlife and explore the natural environment on and off property during your stay.
Whether you are in transition, yearning to experience life in community, or have been curious about meditation and haven't found the time or money to take a long retreat, Karma Yoga Service Stays are an opportunity to commit to a period of retreat through meditation in action, study and personal growth in return for sharing your experience in a particular field. The Center is currently seeking individuals who can assist in one or more of the following areas: administrative and IT assistance, marketing strategy and support, event coordination, kitchen assistance and farm/ food forest support. To apply, fill out the online application or connect with Michelle Heinz for more information. Eligible candidates will be asked to join Clear Sky for a one-month trial period (a $750 refundable deposit is required). After this period, a minimum commitment of two additional months will be required.
Challenge yourself, reap the benefits. The Karma Yoga Service Program is not merely about fulfilling a job description, but how you engage with others to produce an outcome that's greater than yourself.
Michelle Heinz
Executive Director
Clear Sky Center
P.O. Box 19
Fort Steele, British Columbia V0B1N0
Canada
(250) 429-3929
ky_application@clearskycenter.org
ClearSkyCenter.org
---
Summer Trip Leaders
Teen Adventure Camp programs embark from Austin and Dallas, Texas with adventure travel destinations that include the Appalachians (North Carolina, Tennessee), Big Bend National Park (Texas), the Ozarks (Arkansas) and the Rockies (Colorado, Utah).
EPIC Adventures Summer Camps are designed especially for coed teenagers 13-17 who want to be challenged through travel, service, leadership development, and high adventure programs. With a team of at least three coed staff members, Trip Leaders oversee all aspects of the program while en route and are responsible for managing group dynamics, motivating the group, maintaining safety standards, participating in service projects, and coordinating with outfitters. Other duties include logistics, packing, trip preparation, leading backcountry trips of 2-5 days, driving and maintaining the van, teaching camp skills, and chaperoning contracted portions of the trip such as whitewater rafting, kayaking, rock climbing and caving. Training begins as early as June 1st and concludes in mid-June, with trips running through early August. If you are flexible, dedicated, motivated, enthusiastic and positive, send your completed application to Kristin Personius.
Summer Field Photographer Also Needed!




•

Are you great at photography? Love outdoor adventure and travel? EPIC is also seeking a Field Photographer — perfect for the individual seeking an internship or desiring to gain valuable field experience.
Kristin Personius
Personnel Director
EPIC Adventures
P.O. Box 500
San Marcos, TX 78667
(817) 879-1454
(512) 516-0603 fax
kristin@myepicadventures.com
MyEpicAdventures.com
---
Wilderness Medicine Instructor Training
Training is conducted in Lander, Wyoming. Educators will teach throughout the U.S. with an emphasis on courses in Arizona, Colorado, Georgia, New York, North Carolina, Pennsylvania, South Carolina, Tennessee and Virginia.
Are you a seasoned professional in the outdoor education, EMS or military special ops fields? NOLS Wilderness Medicine Institute is looking for dynamic and experienced Educators to teach WFR, WFA and/or WEMT courses ranging in length from 2-30 days on a year-round basis throughout the US. Days are filled with dynamic lessons and exciting, realistic scenarios to best model the kind of medical situations you might face, whether you're an outdoor educator, guide or camp counselor. Applicants must possess several seasons of experience in extended backcountry leadership positions, a teaching background in either formal or experiential settings, and specific Wilderness Medicine and CPR certifications. Compensation includes $128–$237/day, plus travel and living expenses during courses. The next 2018 WFR Instructor Training Course will be held from November 11th–20th in Lander, WY with an application deadline of May 7th (there is a tuition charge to cover food, lodging and materials).
Josh McNary
Staffing Special Projects Coordinator
NOLS Wilderness Medicine Institute
284 Lincoln St.
Lander, WY 82520
(866) 831-9001
josh_mcnary@nols.edu
NOLS.edu
---
Brand Ambassadors/Roadies
Roadtrip Nation's headquarters is located in Costa Mesa, where you will be required to attend training onsite for 2 weeks prior to going out on the road. Tours consist of conducting live events at various locations throughout the country to get students excited about their futures and the opportunities that await after graduation.
Join a cross-disciplinary team that thrives on impact, collaboration, and drinking ridiculous amounts of fancy coffee! From a documentary TV series that reaches 70 million households annually to educational tools that have helped 8 million students learn more about themselves and the world, Roadtrip Nation empowers people to get more out of work than just a paycheck. Brand Ambassadors (aka Roadies) hit the open road year after year with Roadtrip Nation's Event Tours over a 4-8 week period, traveling far and wide to campuses and spreading the Roadtrip Nation message of define your own road in life. Compensation includes $10.50 per hour, housing in one of Roadtrip Nation's iconic green RVs with 2-3 people, and per diem for meals while on the road. If you are a confident and outgoing public speaker, good-natured with an easy-going temperament, have the ability to work collaboratively within a team whom you will be traveling and living with, and exceptional interpersonal and listening skills, view a detailed job description and apply online.
Adrien King
In House Recruiter
Roadtrip Nation
1626 Placentia Ave.
Costa Mesa, CA 92627
(949) 764-9121
info@roadtripnation.org
RoadtripNation.com
• View the Roadtrip Nation Roadie experience »
---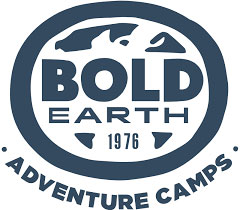 Summer Trip Leaders
Bold Earth teams will surf on the Kona Coast in Hawaii, backpack throughout the Alaskan wilderness, trek throughout the Swiss Alps, hang with giant tortoises on the Galapagos Islands, scuba dive in colorful coral reefs in Fiji, and so much more!
With summer trips that are carefully crafted to offer the best of adventure, leadership, community service, culture, friendship and FUN, Bold Earth provides incredible summer experiences for teenagers all over the globe. Serving as a professional and positive role model, Trip Leaders will spend 4-9 weeks during the summer months facilitating group dynamics with 13 teens while teaching a broad range of adventure travel skills along with an experienced Senior Leader. Staff training begins on June 21st in the mountains outside of Denver, and first year Leaders must have no time constraints through August 16th. Applicants must be at least 21, a college graduate or working towards a degree, WFR/WAFA certified, have successful leadership experience with youth, and high energy, good judgment and decision-making skills. If you can facilitate an environment that empowers participants, and have the skill-set to teach teens about leadership, responsibility, and respect within an adventure travel setting in an engaging, fun, goofy, and memorable way, apply now.
Gabby Pulig
Director and Adventure Advisor
Bold Earth Adventure Camps
1569 N. High St.
Denver, CO 80218
(303) 526-0806
summer@boldearth.com
BoldEarth.com
---
Tour Leaders/Chief Experience Officers (CEOs)
North America trips that embrace authentic accommodation, exotic cuisine and local transport to put travelers on a first-name basis with the planet's people, cultures, landscapes and wildlife.
Do you have the passion for travel, the purpose to lead, and the courage to change people's lives? At G Adventures, changing people's lives isn't just a mantra, it's the very core of their company culture, the essence of who they are, and the driving force behind everything they do. Now hiring and training North America Tour Leaders/CEOs (Chief Experience Officers) to guide and drive epic American road trips (driving is contingent on CDL). As a member of the G Adventures family, you will be responsible for delivering experiences that encompass camping in our national parks, exploring cities big and small, and most importantly, bonding with a group of young people from around the globe. Experience in guiding and driving is an advantage, but not essential. What's more important are the skills, the life experiences, and of course, the PERSONALITY that you bring to the party. Applicants must be at least 23 years old, legally able to work in the U.S., and available to work from April to October. Individuals who have a Class B license with passenger endorsement for 2+ years are preferred.
Wildwest_ceotalent@gadventures.com
GAdventures.com
• View the CEO experience »
---
Summer Program Leaders
Destinations stretch from the white-sand beaches of Fiji to the rainforest canopies of Costa Rica, the high Himalayan Mountains to the Great Barrier Reef. Program Leader positions are available in Australia, Cambodia, China, Costa Rica, Cuba, Dominican Republic, Fiji Islands, India, Laos, Mongolia, Morocco, Myanmar, Peru, Tanzania, Thailand, United States and Vietnam.
Rustic Pathways is a student travel organization which offers the world's finest experiential education, community service, foreign language, and adventure programs. As a Program Leader, you'll work directly with students, community partners, activity operators, and Rustic Pathways staff to ensure a life changing experience. Responsibilities include serving as a role model and mentor, creating a positive and inclusive group dynamic, monitoring student well being, and managing day-to-day program logistics, financial responsibilities, and administrative tasks. Positions run from June through August for at least 6-10 consecutive weeks in one of 16 country destinations. If you have an appreciation for diversity in cultures and experiences, a passion for discussion-based learning, understand the value of experiential education, and are patient, enthusiastic, analytical, flexible, solution-oriented, and able to maintain excellence under pressure in ever-changing conditions, fill out the online application.
Ellery Rosin
Program Staffing Assistant
Rustic Pathways
15345 Chardon Windsor Rd.
Huntsburg, OH 44046
(800) 321-4353
rustic@rusticpathways.com
RusticPathways.com
• What makes Rustic Pathways unique? Watch this video for an inside look at why this is so much more than a job.
---
Wilderness Fellows Program
Wilderness Fellows work across the nation in awesome places. For the 2018 season, we have openings in the following places: Alaska (Girdwood, Ketchikan, Petersburg & Sitka), Arkansas (Russellville), California (Big Bear, South Lake Tahoe & Ventura), Colorado (Aspen, Gunnison & Morrison), Missouri (Doniphan), Montana (Big Fork), and Utah (Cedar City).
The Society for Wilderness Stewardship partners with land management agencies to set and achieve the gold standard of wilderness management. The Wilderness Fellows Program hires bright, highly educated, driven, creative, independent young professionals and places them at land management agencies across the country. Project work includes wilderness character monitoring, writing wilderness education plans, assisting in outfitting and guiding permitting processes, and conducting cultural resource monitoring. Fellows engage in strategic planning, data collection, agency staff interviewing and coordination, and scientific writing. High quality project work is expected, and comfort with initiating communication, designing outcomes, driving achievement, and meeting deadlines is required. Fellows must make a commitment from May 21st to November 9th, with a few extending up to a year. Applicants must have a Bachelor's degree in related field (Master's preferred), a deep interest in wilderness/resource management, and be results-oriented with the ability to set and follow realistic goals and objectives. To apply, email a cover letter, resume, writing sample, and three professional or academic references to the Hiring Manager.
Kat Lyons
National Program Coordinator
Society for Wilderness Stewardship
P.O. Box 2370
Missoula, MT 59806
(406) 212-5464
k.lyons@wildernessstewardship.org
WildernessStewardship.org

---
Summer Trip Director/Counselors
Travel for Teens home office is based in the greater Philadelphia area, with remote staff based in Costa Rica, Spain, Greece, and South Africa. Summer staff will have the opportunity to work across six regions (Europe, North America, Latin America, Oceania, Asia, and Africa).
Travel for Teens has crafted unique programs to engender love for travel, hunger for learning, curiosity about differences, recognition of universalities, and an appreciation for global citizenship. Summer Trip Director/Counselors are responsible for ensuring the safety of their group, creating and maintaining a positive environment, teaching and infusing knowledge about the locations that are experienced, creating life long enjoyable memories, keeping a clear line of communication with parents and office staff and completing day to day tasks, that include errands and odd jobs. Applicants must be over 21 years old, able to commit to at least two summers, have fluency in English (knowledge of additional languages is a bonus), and an intimate knowledge in locations and cultures where TFT travels,. Upon hire, all staff must attend a mandatory training at the TFT headquarters in Wayne, PA from May 31-June 3, 2018. Fill out the online application now—successful applicants will be invited to submit a questionnaire and video in support of their application!
Travel for Teens
900 West Valley Rd., Suite 300
Wayne, PA 19087
(484) 654-1035
(888) 457-4534 toll free
info@travelforteens.com
TravelforTeens.com