Short-Term Job Adventures New Hampshire
---
Outdoor Education Instructors
Located in the heart of the stunning Monadnock region of New Hampshire, Takodah combines rustic charm with a stunning waterfront.
Set apart by a first-rate staff, scenic campus, rich traditions, and impressive activities, and a Friendly to All way of life, Takodah is a premier New England summer camp that offers classic single-gender programs for both boys and girls ages 7-17. Outdoor Education Instructors will facilitate programs that have an emphasis on community team building, natural history, environmental education, outdoor living skills, nature hikes, the ropes course and other curriculum driven lessons. Positions are available during the spring (mid-April to mid-June) and the fall (mid-August to mid-October). To apply, fill out the online application or connect with Peter Simmonds for more information.
Peter Simmonds
Outdoor Education Director
YMCA Camp Takodah
32 Lake St.
North Swanzey, NH 03431
(603) 352-0047
(603) 352-0516 fax
[email protected]
CampTakodah.org
---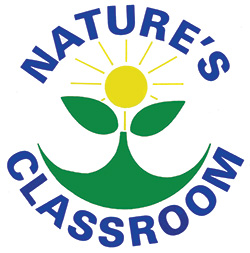 Environmental & Outdoor Educators, Medical Team, Kitchen Staff
Freedom and Hancock (Sargent Center)
Through unique, hands-on experiential education programs, Environmental/Outdoor Educators with Nature's Classroom immerse students in grades 4-8 in community awareness, motivational learning and conservation of our natural resources at one of 13 centers located in Connecticut, Maine, Massachusetts, New Hampshire, New York and Rhode Island. In addition to Educators, Medical staff (Nurse, LPN, EMT) and a Kitchen team (Head Cook, Assistant Cook, Co-Cook) are hired during the spring (as early as March through mid-June) and the fall (Labor Day through about Thanksgiving). If you have a bachelor's degree and a strong commitment to children and learning, connect with Ashley Bame or download an application.
Ashley Bame
Associate Director
Nature's Classroom
19 Harrington Rd.
Charlton, MA 01507
(508) 248-2741
(800) 433-8375 toll free
(508) 248-2745 fax
[email protected]
NaturesClassroom.org
• Learn more about all 13 Nature's Classroom sites »