Short-Term Job Adventures North Carolina
---
Seasonal Mentor Naturalists, Expedition Staff, Internships, Summer Camp Jobs and more!
Cedar Mountain in the Blue Ridge Mountains near Brevard (A place where the majesty of the wilderness is unspoiled. A setting perfect for a unique environmental camp. Become part of a special team of individuals who inspire a profound appreciation of ecological respect, interconnectedness and the joy of living!)
Through wilderness skills, creative arts and the exhilaration of outdoor fun and discovery, Green River Preserve Mentor Naturalists lead and teach challenging and nurturing learning experiences at this 3,400-acre private wildlife preserve in the Blue Ridge Mountains during the late spring and summer/fall school programs. Summer job opportunities include Mentors, Cabin Counselors, Activity Coordinators, Expedition Leaders, Nurses, Program Interns (Summer Camp, Expeditions, Farming, Media and Land Management) and a Camp Nanny. Creative, self-motivated, and open-minded applicants must have a college degree (or equivalent experience) with knowledge of the environment and a true passion for teaching children. Mentors must be at least 24 years of age or older and WFA certified. Fill out the online application or contact Avery McGaha for more information.
Summer Camp Jobs!
• Green River Preserve is currently accepting applications for the summer camp season (early June to mid-August). Mentor Naturalist positions are also available for fall and spring season school programs.
Avery McGaha
Program Director
Green River Preserve
301 Green River Rd.
Cedar Mountain, NC 28718
(828) 698-8828
(828) 698-9201 fax
avery@greenriverpreserve.org
GreenRiverPreserve.org
• View why you should work at Green River Preserve »
---
Course Directors and Field Instructors
The main campus in North Carolina sits on 17 wooded acres adjacent to the Cape Fear River, just a short three-minute drive to the sandy white beaches of the Atlantic Ocean. NCOAE adventure course sites can also be found in the Himalayas, Patagonia, East Africa, the Pacific Northwest and Alaska.

The National Center for Outdoor & Adventure Education (NCOAE) is the values-based outdoor adventure and education provider for teens and adults interested in personal growth and professional development. NCOAE is seeking Course Directors and Field Instructors to join their team. Applications from exceptional outdoor and wilderness-based educators, guides, field instructors and program administrators are accepted on a rolling basis. Hiring priority will be given to those who have the experience, skills, and certifications to lead whitewater rafting, rock climbing, sea kayaking and/or surfing adventures—in addition to proficiency leading participants through the physical and emotional rigors of extended backpacking expeditions in remote wilderness settings. Mandatory staff trainings occur annually. Alternative training opportunities are available by participating in NCOAE outdoor educator courses. Employment contract dates vary, and occur annually between February 1 and December 31.
Human Resources
National Center for Outdoor & Adventure Education
9809 River Rd.
Wilmington, NC 28412
(910) 399-8090
(888) 399-5957 fax
hr@ncoae.org
NCOAE.org
Backdoorjobs.com/NCOAE.html
---
Outdoor Adventure Instructors
Flat Rock & Pisgah National Forest for fall school groups (and throughout British Columbia, Alaska, California, Oregon, Washington, Colorado and Wyoming during the summer months)
Through adventures designed to foster community, build confidence and teach leadership, Adventure Treks operates 13 to 30-day wilderness-based programs for teenagers. Instructors are in charge of managing group dynamics, coordinating logistics and leading activities that include backpacking, rock climbing, mountaineering, mountain biking, caving, canoeing, sea kayaking, whitewater rafting, ice climbing, ziplining, cooking, orienteering, Leave No Trace concepts and general environmental education. There is the opportunity to work both summer (early June to mid-August) and fall school group programs (late August through late October). To apply, email your resume to to Erica Van Steenis. Applications are due by May 15th for summer positions and August 15th for fall positions.
Erica Van Steenis
Staffing Director
Adventure Treks
P.O. Box 1321
Flat Rock, NC 28731
(828) 698-0399 phone/fax
(888) 954-5555 toll free
erica@adventuretreks.com
AdventureTreks.com
• VIEW the method behind the magic at Instructor Orientation and meet the faces of Adventure Treks from last season.
---
Farm Apprenticeships
Located an hour from Asheville and Charlotte, with charming "Main Street" towns fifteen minutes away. Just a half hour to swimming holes and hiking in South Mountain State Park or Chimney Rock.
Want to get your hands (and everything else) dirty while learning to grow really good food? Farm Apprentices will take part in various aspects of the farm, from vegetable seed to harvest, livestock chores, soil health and revitalization, marketing, perennials, and experimental projects; and should expect to spend the vast majority of time growing vegetables. Applicants should be curious individuals with good communication skills and self-motivation. Apprentices will receive a monthly stipend starting at $700/month, housing in a personal camper-trailer or tiny home (with electricity, cold water, outhouse, hot shower and propane cooking appliances), two farm crew meals per week, vegetables and meat from the farm, food staples, and participation in monthly CRAFT farm tours. Positions run from March through December (40-50 hours/week), with varied start/end dates and minimum 9-month commitment. To apply, send a completed application along with your resume and two work references.
2018 Apprentices Needed!
• A Way of Life is currently seeking two more Apprentices for the 2018 season beginning in March.
Farming is our form of activism. We believe that providing people with truly healthy food that is also healthy for the land is a powerful act, and we're excited to train new farmers. —Farmers Sara Jane and Jamie Davis
Sara Jane and Jamie Davis
Owners
A Way of Life Farm
856 Brooks Rd.
Bostic, NC 28018
(828) 287-1253
awayoflifefarm@gmail.com
AWayofLifeFarm.com

---
Outdoor Education Instructors
The facility provides a wide variety of Piedmont ecosystems and wildlife. Wetlands, streams, forests, and a 22-acre lake provide opportunities for the study of aquatic biology, forest ecology wildlife habitats and much more.
Owned and operated by NC State University, the Penn 4-H Center provides day and overnight programs to elementary, middle, and high school students. Outdoor Education Instructors lead programs in environmental science and cultural history, facilitate ground initiatives, team challenge course and high ropes activities, and provide leadership for GPS-based science programs. Positions are available during the spring (late February to late May, with a summer camp option) and the fall (mid-August to mid-November). Applicants must be at least 21 years old and have a Bachelor's degree in environmental studies, education, parks & recreation or related field. Experience working with children may take the place of some college credits. If you have a love for working with kids, an interest in experiential education and a ton of patience, fill out the online application.
Spring Season Job Openings!
• Now seeking Instructors for the spring season (February 26th to late May, with a summer camp option).
Kyle Shillinglaw
Education Director
Betsy-Jeff Penn 4-H Center
804 Cedar Ln.
Reidsville, NC 27320
(336) 349-9445 ext. 305
kyle_shillinglaw@ncsu.edu
BJPenn4H.org
---
Summer Camp Staff
Spanning 220 acres in the heart of the Blue Ridge Mountains and bordered on three sides by the 450,000-acres of Pisgah National Forest. You'll find over 100 waterfalls alone in their county. Elevation and geographical location allow for warm summer days, plentiful rainfall and cool nights.
Camp Carolina is an all boys camp that offers a balanced mixture of individual and team sports, nature, music, arts and crafts, high adventure and extreme sports. Summer Camp Staff include Cabin and Head Counselors, In-Camp and Head Activity Counselors, Adventure Activity Counselors (plan and teach one or more high adventure activities such as rock climbing, whitewater rafting, canoeing, mountain biking, horseback riding, and backpacking) and Kitchen and Maintenance staff. Training courses will be offered as early as May 1st through the American Canoe Association, American Red Cross, National Archery Association, National Rifle Association, Wilderness Medical Association and more through the onsite Backcountry Institute. Positions run from late May to August 1st. If you are a responsible, outdoor loving youth development professional with patience, understanding and an interest in inspiring the next generation of outdoorsmen please complete the online application.
• Check out what summer staff say about working at Camp Carolina »
Kylie Baker
Adventure Director
Camp Carolina
1 Lambs Creek Rd.
Brevard, NC 28712
(828) 884-2414
(828) 884-2454 fax
kylie@campcarolina.com
CampCarolina.com
---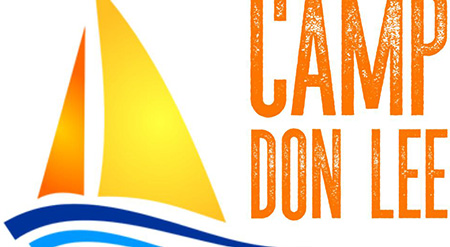 Environmental Education Instructors & Challenge Course Facilitators
Located on the Neuse River, which has the largest mouth of any river in the U.S. being six miles long! There are many opportunities for recreational activities in the area, including surfing, fishing, kayaking, sailing, camping and the beach! You will be visited by dolphins, rays and River Otters on a daily basis.
Experience the North Carolina coast and provide amazing outdoor education experiences for youth! Environmental Education Instructors for the Don Lee Camp & Retreat Center will teach a variety of outdoor exploration programs and activities—from ocean study and chart navigation to fishing, sailing and caring for captive animals. Instructors will also double as Challenge Course Facilitators, providing team building, problem-solving and experiential learning. Positions are available during the spring (late February to the beginning of June, with a summer camp option) and fall season (September to mid-November). If you are enthusiastic, patient, positive, self-disciplined, hard working and a team player that can reside in a cooperative, communal living environment, email your cover letter, resume and 3 references to Katie Lewia.
Spring Season Job Openings!
• Don Lee is currently seeking Instructors for the spring season (late February to the beginning of June, with a summer camp option).
Katie Lewia
Program Coordinator
Don Lee Camp and Retreat Center
315 Camp Don Lee Rd.
Arapahoe, NC 28510
(252) 249-1106, ext. 32
fieldtrips@donleecenter.org
DonLeeCenter.org
---
Summer Camp Counselor Jobs
Located four miles south of Brevard and set among the fantastic beauty of the Carolina Appalachian mountains with numerous waterfalls and scenic overlooks within its 215-acre wooded location. The Camp is about 30 minutes from the Asheville Regional Airport, about 2 ½ hours to Charlotte, NC, and 3 hours to Atlanta, GA.
Since 1921, Rockbrook Camp for Girls has been a place where girls ages 6-16 can experience the wonder and excitement of a summer in the Blue Ridge Mountains of western North Carolina. Summer camp jobs include 60 cabin counselors day staff, nurses and program staff. Cabin counselors will live with and supervise a small group of girls, participate in general camp programs, provide leadership and instruction in one or more specific camp activities (24 different options), and be a positive role model. Counselors specializing in climbing, hiking/backpacking and paddling counselors will plan, organize and lead out-of-camp trips. Preference is given to those who can work the entire camp season (late May to mid-August). Apply online today!
Wendy Manner
Staff Director
Rockbrook Camp for Girls
P.O. Box 792
Brevard, NC 28712
(828) 884-6151
RockbrookCamp.com
• View what it means to be a Camp Counselor at Rockbrook, and why it might be the most rewarding summer job you'll ever have.
---
Year-Round, Seasonal & Summer Camp Counselors and Field Instructors
Schoolhouse of Wonder has three camp sites located in the beautiful woods around Durham, Raleigh and Chapel Hill: West Point in the Eno City Park in Durham, Umstead State Park in Wake, and Brumley Forest in Orange.
Schoolhouse of Wonder is a place where everyone can play, learn and grow towards being their best selves. Guided by Schoolhouse's core values, the team of driven and talented mentors love learning together with children ages 3-17 through nature-based outdoor camps, field trips and leadership training. Work at Schoolhouse is belly laughing, creek stomping, fort building, and woods wandering. Work at Schoolhouse is getting paid to mentor children through outdoor adventures, partnering energy with patience, and responsibility with fun. Chances are, you'll end each day dirty, tired and happy as well! Year-round and seasonal positions are available. A typical workweek is 35-50 hours MO-FR and ranges from 7:30am-6:00pm depending on the season. Applicants must be at least 18 years of age with a high school diploma or equivalent, and demonstrated experience working with children. Camp experience, naturalist skills, bilingual in English/Spanish and a college degree are preferred. If you're kind, curious, and confident with a can-do attitude, have a passion for the outdoor and a desire to share that love with others, learn more about current job opportunities and apply online.
Current Job Openings — Now Hiring!
• Now seeking Seasonal Lead Camp Counselor/Field Trip Instructors (March 1st start) and Summer Camp Counselors, Lead Counselors and CIT Mentors (mid-May start).
Schoolhouse of Wonder
5101-B North Roxboro St.
Durham, NC 27704
(919) 477-2116
jointheteam@schoolhouseofwonder.org
SchoolhouseofWonder.org
---
Wilderness Field Instructors
Located just east of Asheville in the Pisgah National Forest
Teach primitive outdoor skills in the Pisgah National Forest. Facilitate wilderness therapy activities. Empower students to make healthy choices and become more self-reliant. This and so much more working as a Wilderness Field Instructor for SUWS of the Carolinas. If you are selected as a qualified candidate after applying, you will receive an invite to an informational seminar. This is a 3-day pre-hire evaluation period, which imparts crucial information about the Instructor role and allows for a thorough evaluation of your skills, while you explore the SUWS program. For more information, current hiring needs, or dates of the next new staff hiring seminar, connect with Stacey Katziff or apply online.
Stacey Katziff
Program Supervisor
SUWS of the Carolinas
363 Graphite Rd.
Old Fort, NC 28762
(828) 668-7590, ext. 218
Stacey.Katziff@suwscarolinas.com
SUWSCarolinas.com
---
Direct Care Mentors
Trails Academy is nestled in the mountains of Western North Carolina, approximately 13 miles from the town of Brevard. The forested campus features a renovated lodge, a modern 16-bed dormitory, administrative offices, recreation center, and a unique and spacious outdoor pavilion all overlooking a picturesque lake. Running or swimming at lunch is a common activity for staff. The nearby community of Asheville is hard to beat. World class mountain biking, fly fishing, and terrific trails are out your back door. The team also goes on four place-based learning expeditions every year, which includes whitewater rafting and climbing in West Virginia and camping on Cumberland Island.
Come be a part of the Trails Academy mentor team, working with a spirited and friendly group of professionals, making a difference in the lives of young men while learning and using valuable therapeutic, relational, and outdoor leadership skills. Direct Care Mentors will work directly with a diverse group of boys, grades 9-12, most of whom are graduates of wilderness therapy programs across the country and have lost their academic foothold. Responsibilities include leading daily enrichment activities, facilitating recreation time, helping plan and schedule weekend activities and role modeling desired behaviors and conflict resolution skills throughout the day. A week on/week off shift schedule that allows for frequent off time. Applicants must be at least 22 years old with a valid driver's license and current WFR certification. Preference is given to those who are active in outdoor activities in their personal time, have experience maintaining appropriate therapeutic boundaries, and are passionate about working with struggling youth. At least a one-year commitment is preferred. To apply, email your resume, cover letter and copy of certification to Dana Hickey.
Dana Hickey
Director of Student Life
Trails Academy
555 Sky Valley Camp Rd.
Hendersonville, NC 28739
(828) 412-4149
dhickey@trailsacademy.com
TrailsAcademy.com

---
Wilderness Field Instructors
Trails Carolina is nestled in the gorgeous Blue Ridge Mountains of Western North Carolina, offering year-round moderate temperatures, long sunny days, and beautiful rolling mountains. When on wilderness expeditions, students experience breath-taking natural terrain including waterfalls, towering hardwood forests and elevations surpassing 5,000 feet.
Are you motivated, creative, passionate, and want to help change lives in a therapeutic wilderness program setting? Trails Carolina offers a challenging therapeutic wilderness program designed to promote positive change, fostering feelings of accomplishment and self worth while developing new patterns of behavior for youth and adolescents ages 10-17. A dynamic combination of therapeutic strategies includes a complete equine program, academic classes and backcountry living. Wilderness Field Instructors are responsible for ensuring the safety of their group, providing positive role modeling, teaching backpacking, backcountry living and wilderness survival skills, and promoting a positive environment for growth to take place. A 15-day-on, 13-day-off work schedule is required. To apply, email your resume to employment@trailscarolina.com.
Trails is one of the most innovative and leading wilderness therapy programs in the country. We believe in a whole family approach, that wilderness can be an agent for change, and that providing an environment to practice that change in helps our students transition into life after wilderness quickly and effectively. And, we feel like we have a team of some really good folks who care about our kids and care about each other! —Jeremy Whitworth, Trails Program Director
Trails Carolina
500 Winding Gap Rd.
Lake Toxaway, NC 28747
(828) 885-5935
employment@trailscarolina.com
TrailsCarolina.com
• View the Trails Carolina story »
---
Wilderness Field Instructors
With a private lake, comfortable amenities, and miles of surrounding national forest, the gorgeous 500-acre campus is nestled in the mountains of Western Carolina—the perfect setting to reflect and rebuild.
Trails Momentum is a wilderness adventure therapy program designed exclusively for struggling young adults ages 18-25 who uncover their trail to success by overcoming new challenges in a safe and supportive environment. Field Instructors play an integral role in this process, mentoring students as they engage in various program elements such as group backpacking trips in the mountains, adventure expeditions (rock climbing, canoeing, whitewater rafting, mountain biking, fly fishing, paddle boarding), Base Camp activities (equine therapy, culinary skills, gardening, service learning and college courses), yoga and mindfulness practice to manage the distractions of every-day life, and classrooms that reignite a love of learning through hands-on fun. A 1-year commitment is necessary with a work shift rotation of 15 days with students (food and sleeping arrangements provided), followed by 13 days off to relax, travel, and adventure. An option to work half shifts (8-on/6-off) is available upon review. To apply, email your resume and cover letter to Todd Ransdell.
Todd Ransdell
Program Director
Trails Momentum
555 Sky Valley Camp Rd.
Hendersonville, NC 28739
(828) 507-0662
transdell@trailsmomentum.com
TrailsMomentum.com

---
Crew Leaders, Assistant Crew Leaders and Corps Members
Throughout North Carolina

The North Carolina Youth Conservation Corps (NCYCC) is a partnership between Conservation Trust for North Carolina and Vermont Youth Conservation Corps. NCYCC participants contribute hundreds of hours of hard work to improve and expand access to protected natural areas, so that more North Carolina families can connect with the outdoors. You will be challenged to make a difference and to get outside your comfort zone in ways you've never imagined. This is a rich experience that will have lifetime benefits. Positions are available from June to August with varied start/end dates. Applications are accepted on a rolling basis, with preference given to early applicants.
Vermont Youth Conservation Corps
1949 East Main St.
Richmond, VT 05477
(802) 434-3969 ext. 131
(802) 434-3985 fax
recruitment@vycc.org
VYCC.org
Backdoorjobs.com/VYCC.html
---
Conservation Corps, Conservation Volunteers, Emerging Professional Internship Corps (EPIC)
ACE's Southeast office is based out of Asheville, which was chosen for its beautiful location nestled in the Southern Appalachian Mountains, its eclectic feel, and its close proximity to a variety of National Parks, National Forests, and State Parks. High-profile trail projects are conducted both the Great Smoky Mountain National Park and Cumberland Gap National Historic Park. Positions are also available in Arizona, California and Utah.
Experience a different way of life. Meet people from around the world. Enjoy spectacular landscapes. Contribute your energy to meaningful and challenging outdoor projects. Take pride in your team's accomplishments. This is American Conservation Experience—providing a range of voluntary service programs for both American and international participants: Conservation Corps, Conservation Volunteer and EPIC Internships. Typical projects include trail construction and maintenance, native plant re-vegetation, non-native species removal, fence construction, erosion control, and wilderness restoration over a period of 8 days to 6 months throughout the year. View current job opportunities and apply online.
Ready to challenge yourself and make a difference with ACE? View the experience »
American Conservation Experience
USAConservation.org
• Flagstaff, Arizona National Headquarters
Arizona, Utah & North Carolina applicants
(928) 226-6960
corps-recruiting@usaconservation.org
• Santa Cruz, California Regional Office
California & International applicants
(831) 427-1091
marcel@usaconservation.org