Short-Term Job Adventures Utah
Find a job in Utah and experience incredible mountains, beautiful red rock and high desert terrain. Amazing National Parks are also waiting to be explored: North Rim of the Grand Canyon, Zion, Bryce, Capital Reef, Arches, Canyonlands and Mesa Verde (just over the border in Colorado).
---
Wilderness Field Instructors (Wind Walkers)
The stunning landscape of southern Utah provides a powerful backdrop for a life-changing experience. WinGate is the only wilderness program authorized to operate in the scenic western section of the Grand Staircase-Escalante National Monument situated between Lake Powell and Zion National Park.

Be genuine. Inspire lives. Change hearts. Be part of an incredible adventure with a unique wilderness therapy program in southern Utah's pristine red rock territory. WinGate Wilderness Therapy is actively recruiting Wilderness Field Instructors to become Wind Walkers for at-risk youth and young adults. After in-depth training, you'll use the wilderness and primitive living skills as metaphors to enable change of heart within each student. The best practices of the wilderness are combined with the best clinical techniques in order to take wilderness therapy to a dramatically higher level of integration and results. Preference will be given to those who have been clients in any wilderness therapy program, have a Bachelor's degree in a related field, are certified in Wilderness First Responder and can make a one-year commitment.
Teague Perkins
Assistant Operations Director
WinGate Wilderness Therapy
P.O. Box 347
Kanab, UT 84741
(435) 644-3654
(800) 560-1599 toll free
(435) 304-3199 fax
jobs@wingatetherapy.com
WinGateWildernessTherapy.com
Backdoorjobs.com/WingateTherapy.html
---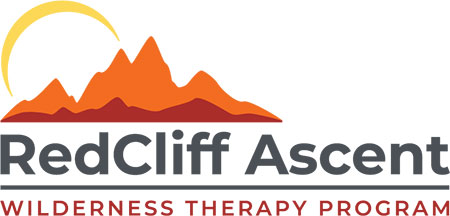 Wilderness Therapy Field Guides
Located in the beautiful red rock and high desert terrain of southwest Utah and covers an area of 500 square miles. Many parts of the field are heavily forested with Pinion and Juniper trees with Ponderosa Pine, Scrub Oak and Mountain Mahogany in the higher elevations. Field elevations range from 5,000 to 9,500 feet.

Camping. Backpacking. Bow drill fires. Oh yeah, and teenagers. All in southern Utah's spectacular backcountry. With RedCliff Ascent you'll make your living helping troubled teens in the wilderness. You'll get paid for being outside with a whole bunch of people who love the outdoors as much as you do. Hiking, camping, backpacking, beautiful scenery and dynamic interpersonal relationships all come with the job. RedCliff is unlike anything you've ever experienced. It's work without walls, without limits. This job makes you better, stronger—more sure of who you are and what you want. It's an experience you'll never forget.
Upcoming Field Interview Dates
• Apply now for the next 10-Day Field Interview beginning on March 22nd or April 19th. Interview dates are generally scheduled every month as well!
Emily Novakovich
HR Manager
RedCliff Ascent
P.O. Box 1027
Enterprise, UT 84725
(435) 238-7155
recruiting@redcliffascent.com
RedCliffAscent.com
WildernessWork.com
Backdoorjobs.com/RedCliffAscent.html
---
Field Instructors
Entrada is the name of the beautiful red rock sandstone of southern Utah; it also means entrance or gateway. The field area, comprising of the Mojave Desert, the Sonoran Desert and the Great Basin eco-system, form a diverse and beautiful place to work. Amazing National Parks such as Zion, Bryce Canyon and the Grand Canyon are nearby waiting to be explored on your week off. Positions are also available in the Oregon High Desert on the eastern edge of the Cascade Range along the Deschutes River.

Looking for an office with a view, a meaningful career in the outdoor industry, and being part of a community that cares? The Evoke Field Instructor position will allow you to transform your love of wilderness and community into a meaningful, life-changing career! Instructors act as a guide, teacher, role model and constant support to the teens, young adults, and families with whom they work. Energetic, fun and creative individuals who love the outdoors are encouraged to apply.
Hot Jobs with Evoke @ Entrada

Applications are being accepted for the next Field Instructor orientation session from March 16th-22nd or May 25th-31st. Learn more about the application process »

Now seeking a full-time, experienced Registered Nurse that will work cooperatively with the Medical Director.
Mike Swartz
Assistant Field Director
Evoke at Entrada
2711 Santa Clara Dr., Suite 400
Santa Clara, UT 84765
(435) 669-3580
entradarecruiter@evoketherapy.com
EvokeTherapy.com
Backdoorjobs.com/EvokeTherapy.html
---
Wilderness Guides
Outback operates through four mountain ranges within a 900 square mile course area. The field location is a high altitude desert setting located in Northern Utah and their area of operation is conveniently close to Salt Lake City. Most staff team members live in Salt Lake City enjoying the Wasatch Mountain Range on their time off (skiing, hiking, mountain biking, rock climbing). The proximity to Salt Lake City provides an easy commute to Outback's headquarters (30 minutes from downtown Salt Lake City).

Working for Outback Therapeutic Expeditions is not just a job, it's a journey. It is an experience that will challenge and reward you in countless ways as you touch the lives of the students in your care. It is emotionally, physically and mentally challenging—and will probably become the most memorable and most fulfilling job you'll ever have. Wilderness Guides are responsible for providing a safe and inviting experience that integrates wilderness skills with therapeutic goals for up to nine students. The result is a truly unique outdoor employment experience. If you are an individual who can establish relationships fast, enjoys working with teenagers, loves adventure, and is outgoing, active, and can work well in a team environment, check out Outback!
Field Therapist Job Openings
• Are you a Masters level therapist working on your hours for licensure who wants to affect change in young people's lives while having an incredible adventure at the same time? Come to Outback Therapeutic Expeditions for a life-changing career as a Field Therapist! Immediate openings are available.
Field Recruiter
Outback Therapeutic Expeditions
50 North 200 East
Lehi, UT 84043
(801) 766-3933
(801) 766-3932 fax
recruiter@outbacktreatment.com
OutbackTreatment.com
Backdoorjobs.com/Outback-Therapeutic-Expeditions.html
---
Wilderness Therapy Field Mentors
The summer field area is located in the Manti-La Sal National Forest, while winter months are spent in the San Rafael Swell region. With these two awesome locations and Moab and Salt Lake City just two hours away, you'll have plenty of city life and get-lost-in-the-woods life on days off.

Join the Elements field team as you create deep bonds with students and create a life-changing, challenging and fun wilderness experience Elements Wilderness Program works with adolescent males 13-17 years of age with varying degree of issues needing attention such as substance abuse, depression, self-esteem, and management of emotions. Dedicated, hard working and passionate Field Mentors will blend community, well-being, adventure education (rock climbing, rappelling, canyoneering and low ropes courses), and therapy into every wilderness experience. You will live, eat, and work together as a group and also help process and guide the students to more appropriate decisions in their life. Job opportunities are available year-round and a 6-12 month commitment is preferred.
Upcoming Spring Training Schedule
• Apply now for the next Field Mentor training opportunity scheduled from March 9th–15th, April 19th–25th or May 18th-24th.
Recruiter
Elements Wilderness Program
P.O. Box 1166
Huntington, UT 84528
(801) 712-3372
recruiter@elementswilderness.com
ElementsWilderness.com
Backdoorjobs.com/ElementsWilderness.html
---
Field Mentors
In the summer months, Elements Traverse operates in the Manti-La Sal National Forest, northwest of our office in Huntington, UT. During the winter, they transition to the San Rafael Swell area of central Utah. This change in field area provides a variety of settings for staff and clients alike. You'll get to experience mountains, canyons, areas that were occupied by Native Americans, and rock expanses visited by outlaws of the Wild West. Your schedule allows for ample time off to explore National Parks, climbing sites, and the mountain slopes of Utah and Colorado.

Blending the best of traditional wilderness therapy with integrated adventure therapy Elements Traverse strives to be the most effective and engaging treatment program for young adults. Traverse seeks those who share a passion for this work and a strong sense of self. New and experienced Field Mentors will become part of a vibrant, values-driven, and owner-operated community. Traverse believes Mentors are both therapeutic and outdoor professionals, and recognizes them as such. Mentors work 8-days-on, 6-days-off and must commit to at least 1 year. If you share a commitment to Traverse's core values of passion, empowerment, character, and connection, learn more and take the next steps at ElementsTraverse.com!
Upcoming 2018 New Staff Training
• Apply now for the next new staff training scheduled this spring (April 19th-26th).
Nate Oglesbee
Field Director
Elements Traverse
130 North Main St.
Huntington, UT 84528
nateo@elementstraverse.com
ElementsTraverse.com
Backdoorjobs.com/ElementsTraverse.html
---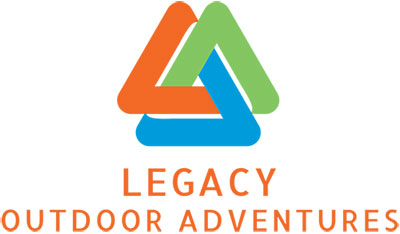 Field Guides
Want to work in one of the most beautiful places on the planet? Located between Zion and Canyonlands National Parks in Southern Utah, the Legacy base camp provides easy access to inspiring and meaningful adventures in every direction!

Through a unique blend of treatment center programming, adventure therapy, and wilderness strategies, Legacy Outdoor Adventures guides young adults (ages 18-35) on a journey of self-discovery, healthy recovery, and personal growth. Field Guides will supervise and facilitate safe, fun and meaningful adventures for young adults, teach and insure effective learning in specific areas such as adventure, cooking, navigation and medical skills, and provide individual mentoring and documentation for 3 to 4 clients. Guides work an 8-day-on, 8-day-off schedule, with half the workweek spent on adventures that may include backpacking, canyoneering, rock climbing, fishing, mountain biking, skiing and/or river rafting. Positions are offered seasonally or year-round. Male and female applicants must be at least 21, and helpful qualifications include current safety certifications (WFR/EMT), related college degree, previous field guide or related experience, recovery and mental health work experience, professional experience in adventure activities, and leading trips. If you are passionate about wilderness and adventure and want to support others on a journey of self-discovery and growth, apply today!
Mike Hinkle
Program Director
Legacy Outdoor Adventures
1764 Aspen Ln.
Loa, UT 84747
(435) 491-0451
mikeh@legacyoutdooradventures.com
LegacyOutdoorAdventures.com
Backdoorjobs.com/LegacyOutdoorAdventures.html
---
Wilderness Therapy Field Instructors
Field Instructors backpack with students in the Uinta Mountains during the summer months and in the high desert near Nine Mile Canyon in the winter. The elevations range from 4,500 to 11,000 feet.

Are you flexible, patient and have a desire to help today's youth? With help from the Utah wilderness, Field Instructors for Second Nature provide insight, direction and hope to troubled teens through adventurous programming. Instructors will develop clinical qualities unrivaled in therapeutic wilderness care. Shelter building, backpacking, simple daily chores, teamwork, relationship skills, problem solving and life-changing lesson are taught in the moment. Creativity, affinity for outdoor living, sensitivity, compassion, flexibility and patience along with the desire to help young people lead healthy and productive lives are all prerequisites for the job. A one-year commitment is necessary; prospective Field Instructors must attend a week-long training orientation in the field, which are scheduled throughout the year.
Upcoming Training Orientation Date

Get your application in now for the next training date from April 6th-12th.
David Breidenstine
Field Director and Recruiter
Second Nature
P.O. Box 318
382 West Main St.
Duchesne, UT 84021
(435) 738-2040
(435) 738-2046 fax
davidb@second-nature.com
Second-Nature.com
Backdoorjobs.com/SNWP.html
---
Adventure Therapy Field Guides
Guides will work throughout the countryside of Utah: from downhill skiing at Sundance resort to rock climbing/rappelling expeditions in St. George.

The Aspiro Group has pioneered three dynamic and powerful wilderness adventure therapy programs (Aspiro, Vantage Point and Kairos) for adolescents and young adults. Field Guides will lead and safely teach groups of students in activities that include rock climbing & rappelling, biking, backpacking, canyoneering and downhill skiing. Each skill taught can be compared to real life skills that will help students succeed. Personal growth experienced in such an intense, challenging environment are on-the-job rewards that Aspiro Guides appreciate. The largest number of Guide job openings is during the summer season beginning in May. A Guide Tryout Weekend is typically held in late March or early April for prospective applicants. As the busy summer season winds down, Aspiro begins looking towards creating a team of Guides that are invested in working consistently through the following fall, winter, spring and summer. This is a 12-month commitment.
Employment
Aspiro Programs
63 East 11400 South #186
Sandy, UT 84070
employment@aspiroadventure.com
AspiroPrograms.com
Backdoorjobs.com/AspiroPrograms.html
---
Field Guides
With a stunning location in Southern Utah, the STAR Guides field is filled with a rich history of early native history and frontier intrigue.
The first of its kind nationally, STAR Guides Wilderness offers wilderness therapy uniquely designed for adolescent boys and girls struggling with sexual behavior issues. Functioning as a supervisory and therapeutic role in a small group setting, Field Guides are in charge of planning hikes, teaching survival skills and maintaining a safe and therapeutic environment. If you are looking for a fun culture and a proven treatment philosophy that allows plenty of room for your personality and style to shine, fill out the online application.

• Leaving footprints that matter! Working as a Field Instructor at Star Guides is an experience that changes your life forever as you help guide youth toward positive life change. Watch the STAR Guides employment video »

Darren Jensen
Staff Director
STAR Guides
166 N 300 W, Suite 1
St. George, UT 84770
(435) 862-8273
(435) 275-4256 fax
darren@therapyassociates.net
StarGuidesWilderness.com
---
Bike Guides
Western Spirit is based in Moab — one of Planet Earth's mountain biking meccas. While trips are featured throughout southern Utah, summer tours are also run in the Pacific Northwest, Idaho, the Greater Yellowstone Region and Colorado. Winter brings riding adventures to southern Arizona and Big Bend National Park.
With trips ranging from mellow family-style outings to 5-day package rides above 10,000 feet on world-class single track, Western Spirit Cycling Adventures has cherry-picked the best mountain bike trails and road rides to immerse guests in the stunning landscapes of the American West. Now seeking Bike Guides who love to be active in the outdoors and who love to share that passion with guests. While Western Spirit does offer some amazing road trips, the majority of trips take place on knobby tires. On any given day, Guides will be making the coffee, greeting guests with a smile, pre-briefing rides, riding 10-20 miles, fixing flats, giving high fives, cooking Dutch oven lasagna, and swapping stories around the campfire (that they built!). Applicants must have their own mountain bike (pro purchase available), current WFR certification, a clean driving record, and able to work the core season from April through mid-October (2-3 trips/month). If you are comfortable working remotely for extended periods with little direct supervision, positive, patient and have a sense of humor, send a cover letter and resume to Scott Greiner.
Scott Greiner
Operations Manager
Western Spirit Cycling Adventures
478 Mill Creek Dr.
Moab, UT 84532
(435) 259-8732
biking@westernspirit.com
WesternSpirit.com
---
Conservation Corps, Conservation Volunteers, Emerging Professional Internship Corps (EPIC)
ACE Utah is literally seated at The Gateway to Zion. The St. George branch offers programs in four out of the five National Parks in Utah. Positions are also available in Arizona, California and North Carolina.
Experience a different way of life. Meet people from around the world. Enjoy spectacular landscapes. Contribute your energy to meaningful and challenging outdoor projects. Take pride in your team's accomplishments. This is American Conservation Experience—providing a range of voluntary service programs for both American and international participants: Conservation Corps, Conservation Volunteer and EPIC Internships. Typical projects include trail construction and maintenance, native plant re-vegetation, non-native species removal, fence construction, erosion control, and wilderness restoration over a period of 8 days to 6 months throughout the year. View current job opportunities and apply online.
Ready to challenge yourself and make a difference with ACE? View the experience »
American Conservation Experience
USAConservation.org
• Flagstaff, Arizona National Headquarters
Arizona, Utah & North Carolina applicants
(928) 226-6960
corps-recruiting@usaconservation.org
• Santa Cruz, California Regional Office
California & International applicants
(831) 427-1091
marcel@usaconservation.org