Tour Leader Jobs!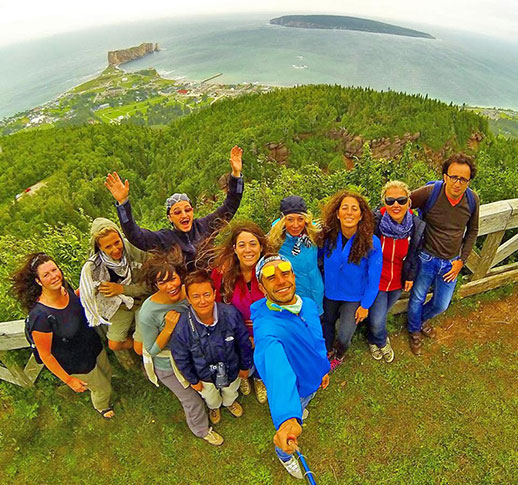 Do you want to hit the open road, enjoy an adventure of a lifetime, and get paid for it?
Specializing in customized small group camping, lodging, hiking and themed tours for international clients traveling in a 15-passenger van (with a 5x8 foot cargo trailer), Windigo is seeking adventurous Tour Leaders to drive, guide and oversee the day-to-day logistics of your tour. Tour Leaders will lead with service and share their passion for the outdoors through innovative trips that will get your international group hiking, biking, paddling, snowmobiling, dogsledding, snowshoeing and discovering!
Responsibilities include researching unfamiliar destinations, providing daily briefings, relaying historical, geographical and cultural information, handling group dynamics, maintaining outdoor equipment, organizing food shopping and cooking meals, and ensuring a safe and fun experience for all passengers.
Windigo needs people with very good organizational and people skills, excellent general knowledge of Canada and/or the USA, experience leading small groups, great outdoor cooking expertise, and operation gurus with attention to the details.
Playground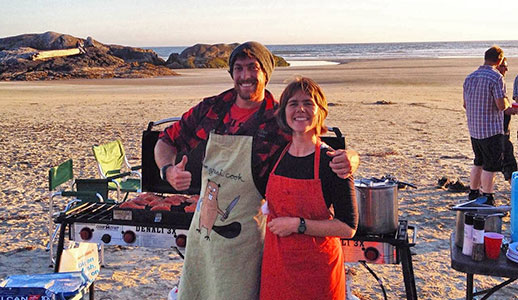 Come join the dynamic team at Windigo and travel to some of the coolest places in North America.
From the dramatic coast of Newfoundland to the stunning sunsets of Vancouver Island... Into the wild of Alaska's frontier to the canyons of the Southwest... And not to forget the burning volcanoes of Hawaii or the ice caps of the Canadian Arctic, Windigo's playground is massive.
Time Commitment & Perks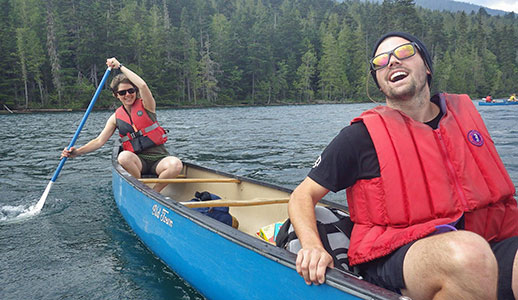 Live outside — meet great people — be happy!
The operation season runs from April to late October with contracts available for a partial or full season.
Salaries range from $80–$150/day plus accommodations and most food while on tour, access to Pro Deals, bonus options and the opportunity to travel to enticing and off-the-beaten path destinations!
The Essentials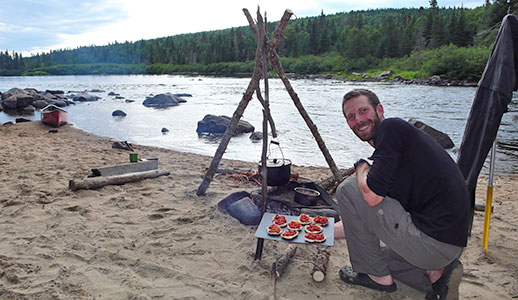 It's not a job opportunity, it's a lifestyle. Join the adventure!
Applicants must love the outdoors, have an adventurous spirit with outdoor adventure experiences in the Canada and/or USA, strong leadership and exceptional people skills, the ability to multi-task, and outstanding organizational and time management skills.
If you are customer service oriented, have a strong work ethic and are looking for an exciting challenge, this adventure is for you!
Application & Connections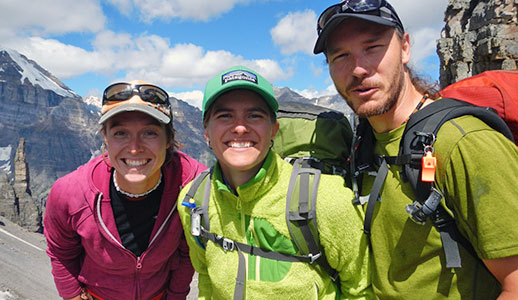 Don't miss the chance to be part of an energetic, experienced and innovative company that strives to always be better and has a passion for working outside!
American Citizens
Applicants must be at least 23 years of age, have a valid driver's license, a clean driving record and must be able to pass a pre-employment physical and a drug/alcohol test. CPR/first aid certification is required (partial reimbursement is available). To apply, send your cover letter and resume to Jessica Harris.
French speaking American citizens: send your cover letter and resume to François Boileau.
Canadian Citizens
Applicants must be at least 21 years of age, have a class 4 driver's license or equivalent, a clean driving record and must be willing to obtain a CPR/first aid certification. To apply, send your cover letter and resume to François Boileau.
Canada
François Boileau
Head of Operations
Windigo
400 Atlantic Ave., Suite 801
Montreal, Quebec H2V 1A5
Canada
(514) 948-4145 ext. 246
(514) 523-9030 fax
fboileau@windigo.travel

USA
Jessica Harris
Windigo
5024 Canyon Dr.
Santa Rosa, CA 95409
(707) 538-8395
(707) 544-8395 fax
jessicaharris@windigousa.com