Live. Work. Play. Here.

When it comes to a great destination to land a seasonal job—from the great outdoors and incredible skiing to unique cultural activities and exciting nightlife—Aspen/Snowmass offers the complete work, live and play experience. Covering 5,500 acres and hosting 1.3 million skiers annually, Aspen Skiing Company employs 3,400+ people every winter.
Now seeking energetic and fun people! Come meet the team at Aspen Snowmass at an upcoming Job Fair for winter season employment. Job Fair Dates: September 6th • October 19th • November 8th.
---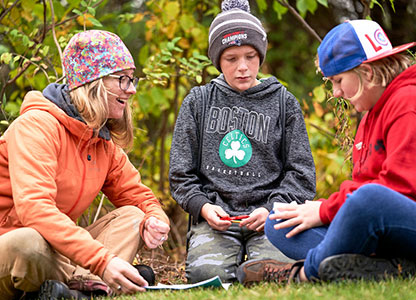 Looking to accentuate the magic, mystery and wonder of nature so that students can better understand and care for the environment?

The Ecology School hires 16 Ecology Educators each term to teach in its various residential, day and outreach programs. Responsibilities include developing and leading up to three ecosystem-based lessons per day for groups of 10-12 students, with lessons that focus on the ecology of areas including the coastal forest, beach, dunes, rocky tide pools, and a salt marsh estuary. Educators are also responsible for shared supervision of students between and after lessons plus providing some general maintenance of the site and program. To apply, send a completed application, cover letter and resume to Alex Grindle. Seeking one more Educator for the fall season (September 5th-November 10th).
---
If you are looking for an exciting, hands-on teaching career where you'll be educating students about coastal ecology, Driftwood Education Center would love to have you as one of their Instructors.

Based on St. Simons Island, one of the barrier islands off the coast of Georgia, Driftwood is a residential, science-based environmental education center that has schools and groups come to learn about the natural world. Instructors will teach fun, engaging and hands-on classes that are both in the classroom and field-based, along with team building and evening classes. Jumping in mud, walking in the sand and seining for fish will be part of your weekly routine If you are hard working, self-motivated, dedicated, flexible, responsible, enthusiastic, and have a passion for learning, send a cover letter, resume and a list of 3 references to Erin Mugge. Seeking one Instructor to work immediately (flex start date!) through May 25, 2018 (MO-FR), with unpaid time off from early December until mid-January.
---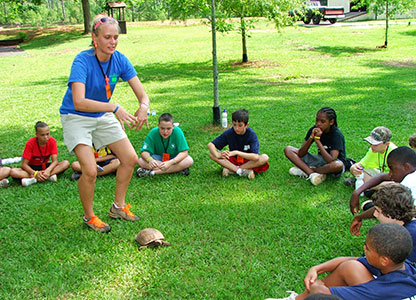 Do you have a passion for environmental education and inspiring change and wonder in youth?

Live, work and play in Georgia's Piedmont Region while delivering environmental education classes for youth at Fortson 4-H Center. Seasonal Environmental Educators will teach and lead classes that focus on ecology, team building, living history and outdoor skills. Additional responsibilities involve animal care, curriculum development, conducting evening programs, assisting with facilities and grounds maintenance, and housekeeping. If you have a Bachelor's degree, genuine interest in children, dynamic personality, well-developed communication skills, creativity, flexibility, and leadership ability, apply at UGAJobSearch.com (search for job posting 20170665) or contact Alex Bond for more information. Seeking Educators for the fall season (now through mid-November).