Catch the Volunteer Bug!

The Global Volunteer Network has great opportunities for you to experience the world and become more of the person you want to be. GVN services enable you to step out, make a difference in communities in need, and catch the volunteering bug. Programs are available year-round with your choice of working with children, teaching, health, construction, or conservation projects in Africa, Asia and South America.




A Day in the Life: Experience "The More" with a Global Volunteer Network Participant »
---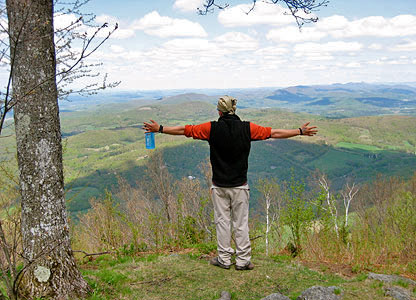 Engage in the lives of others and the life of the land. Share your skills, talents and warmth with a diverse community of people trying to lead more fulfilling lives. Play in the Green Mountains of Vermont.

Join the Spring Lake Ranch team for at least six months and receive $292/week, private accommodation within a Ranch residence, all meals, full health & dental insurance, two weeks' paid vacation and sick time in the first year, educational opportunities, and use of all Ranch facilities, including laundry, linen service, woodshop, auto shop, pottery studio, computers, and and lake front with private dock and canoes.

A Day in the Life: Learn about becoming a Shadow Warrior or how the team contributes a steady stream of energy, creativity, enthusiasm for residents.
---
Seasonal staff will find hard work is balanced with a tight community of adventurous, dedicated and conscientious professionals who are willing to work for what they believe in.

The Mountain Institute is seeking an Intern to assist with facilities management, outdoor education course logistics, and emergency response. The Intern will receive mentorship from a talented group of professionals and have the opportunity to learn a wide variety of hard and soft skills related to outdoor education, youth leadership, hospitality & ecotourism services, cooking, carpentry, and vehicle and building maintenance. Housing is provided in a shared bunkhouse and food is provided during programs. Position available immediately through November 21, 2014.