Switch your suit for shorts and make the ocean your new office!

Enjoy your future life by becoming a Divemaster and/or PADI Scuba Instructor with Roatan Dive Academy on the beautiful Caribbean island Roatan. Traveling the world while experiencing new cultures, landscapes and underwater wonders could be your daily routine. You will be trained and ready to join the exciting world of professional scuba diving. Being a PADI Divemaster or Instructor will open doors to unbelievable adventures, where no day resembles the other!
• Find out about 2017 Internship availability and the people who have already signed up.
---
Take the leap and change your life, advance your career and become a leader on your next overseas adventure with Greenheart Travel.

Start your international adventure teaching English abroad, volunteering on a meaningful project, getting TEFL certified or working abroad in exciting destinations around the world. Make this the year you travel for a change! Check out these exciting Greenheart Travel opportunities: Teach English in a School • Teach English in a Homestay • Get TEFL Certified • Volunteer Abroad • Work & Travel Abroad
Apply by August 30th to Teach in Thailand (TEFL program + paid teaching placement) beginning on October 30th.

Learn about past volunteer and teacher experiences on the Greenheart Travel blog.
---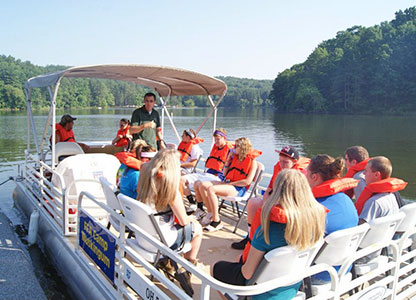 Although having experience teaching nature is a plus, it isn't necessary. The Nature's Classroom team believes that as long as you are excited to learn, they can teach you what you need to know.

Seasonal Instructors at Nature's Classroom at Ohio FFA Camp Muskingum will be assigned a field group (typically 6th graders) and will lead hands-on, activity-based programming that includes outdoor classes, interpretive nature hikes, living history reenactments based on the Underground Railroad, night hikes, campfires, large group games and dances. You will also eat meals with your group and lead team-building and nature center activities. If you love kids, want to learn and are excited about being outside, fill out the online application or email the Program Directors for more information. Now hiring for the fall season (mid-August to mid-November)!
---
Pendalouan is proud of their reputation for superb customer service and laid-back, yet organized programs. It's a beautiful place to learn more about yourself and what you want to do with your life!

YMCA Camp Pendalouan is seeking energetic and fun-loving individuals to be part of the Outdoor Education staff for the fall season (August 21st to November 21st)! Outdoor Education Instructors will teach a wide variety of classes/activities to children of all ages, primarily in the 4th-6th grades. Interactive activities focus on local history, environmental awareness, group cooperation, leadership and recreation, with evening programs that may include square dances, campfires and night hikes. To apply, send your cover letter, resume and 3 references to Matthew Abel.