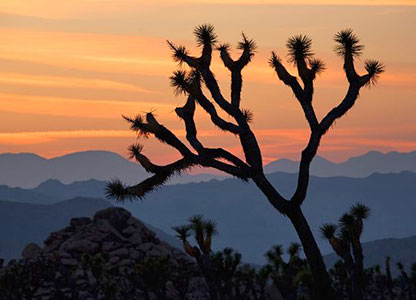 The NCOAE is seeking exceptional individuals to add to their growing team of outdoor and adventure-based educators and program administrators!

The National Center for Outdoor & Adventure Education is now accepting applications from experienced Outdoor Educators to help facilitate a private three-day course for 120 seventh and eighth grade students in Joshua Tree National Park (southeastern California) from October 7-9, 2014. Learn more and apply now »

---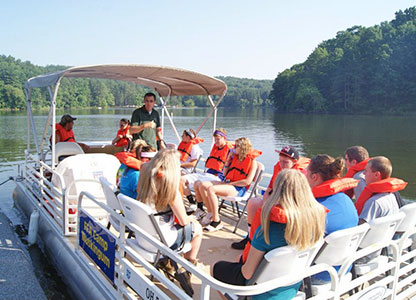 Although having experience teaching nature is a plus, it isn't necessary. The Nature's Classroom team believes that as long as you are excited to learn, they can teach you what you need to know.

Seasonal Instructors at Nature's Classroom at Ohio FFA Camp Muskingum will be assigned a field group (typically 6th graders) and will lead hands-on, activity-based programming that includes outdoor classes, interpretive nature hikes, living history reenactments based on the Underground Railroad, night hikes, campfires, large group games and dances. You will also eat meals with your group and lead team-building and nature center activities. Now hiring for the fall season!

---
The Ark Fellows is a year-long service program in Northwest Arkansas for recent college grads!

Each Ark Fellow serves for 32 hours per week through an internship at a local non-profit, with placements available in sustainable agriculture, food security, and garden education. Fellows serve 4 days each week, live in community with 5-7 other young adults, and spend Fridays engaged in spiritual development and social justice education. Positions run September 2, 2014 to August 8, 2015.
---
KTD monastery staff work and live in a spiritual community where service is viewed as a form of spiritual practice.

Karma Triyana Dharmachakra is now seeking a Core Staff Kitchen Cook with skills and experience preparing vegetarian food for groups ranging from 15-70 guests as well as meals for staff on a daily basis. In addition to food preparation, responsibilities include cleaning of cooking services and utensils, food storage, laundering of aprons and dish towels, and cleaning of the kitchen, dining room tables and floors. In addition to a Cook, KTD is also seeking Residential Volunteers in maintenance and housekeeping.