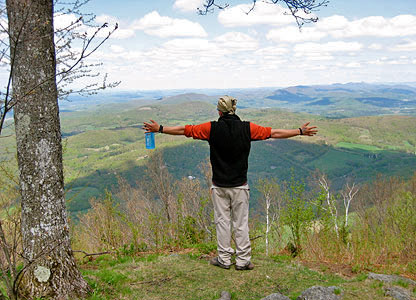 Engage in the lives of others and the life of the land. Share your skills, talents and warmth with a diverse community of people trying to lead more fulfilling lives. Play in the Green Mountains of Vermont.

Become a Spring Lake Ranch House Advisor and gain experience in outdoor work, support the strengths and resiliency of others, make friendships that will last a lifetime, and see yourself grow and develop in a supportive vibrant community. Join the team for at least six months and receive $327/week, private accommodation within a Ranch residence, all meals, full health and dental insurance, two weeks paid vacation and sick time in the first year, educational opportunities, use of all Ranch facilities, plus the many less tangible benefits that come from living and working in a close-knit community.
A Day in the Life: Learn about becoming a Shadow Warrior or how the team contributes a steady stream of energy, creativity and enthusiasm for residents.
---
The first of its kind nationally, STAR Guides offers wilderness therapy uniquely designed for adolescent boys and girls and young adults struggling with sexual behavior issues.

Functioning as a supervisory and therapeutic role in a small group setting, Field Guides are in charge of planning hikes, teaching survival skills and maintaining a safe and therapeutic environment. If you are looking for a fun culture and a proven treatment philosophy that allows plenty of room for your personality and style to shine, join the STAR Guides team of amazing Field Guides.
• Leaving footprints that matter! Working as a Field Instructor at Star Guides is an experience that changes your life forever as you help guide youth toward positive life change. Watch the STAR Guides employment video »
---
All Mo-Ranch staff participate in an extensive training program that focuses on communication and teaching skills, child behavior management, age level expectations and risk management.

Mo-Ranch Field Instructors will take middle and high school students through a myriad of activities and classes designed to teach them about living and playing in the outdoors. Classes and activities focus students on leadership and partnership, the natural sciences and outdoor skills, with an underlying theme of environmental stewardship weaving its way through every activity. Field Instructors will have the opportunity to teach fresh minds, introduce kids to the wonders of nature, challenge participants on the ropes course, and build friendships with other Instructors! Now accepting applications for the fall season (August to November). Apply online or contact Patrick Fitzgerald for more info.
---
Join VBT Bicycling and Walking Vacations — an award-winning, worldwide, active travel company and be part of their high performing, international team!

At VBT, Tour Leaders are more than simply tour guides. They are friends, partners, caregivers, and teachers. They know the local customs and traditions, have the inside track on the best places to shop, eat, explore and relax, and ensure their group will experience the best vacation of their lives! Leaders are typically assigned to one location during the peak season of March to November; however, some switch to multiple tours. Currently VBT is seeking Leaders for trips throughout North America — from the California Wine Country & the Pacific Coast to Cape Cod & Martha's Vineyard. Applicants must have a valid driver's license, clean driving record and ability to drive a 15-passenger van, cycle up to 50 miles daily or walk 12 miles daily in all types of weather conditions. If you have strong teamwork skills, energy, enthusiasm, a positive attitude, creativity, attention to detail, the desire to share education and a love for people, fill out the online application.