Short-Term Job Adventures California
California Dreamin'! From San Diego and Big Bear in Southern California to Santa Cruz and Lake Tahoe up north—California is the place to be.
---
Residential Volunteers
1,000-acre retreat center overlooking the Pacific Ocean in Sonoma County (120 miles north of San Francisco)

Odiyan Buddhist Retreat Center is home to a crew of hardy Volunteers donating their energy and time to the projects, buildings and lands of this Northern California center considered to be one of the most spectacular Tibetan Buddhist centers in the world. Residential Volunteers are currently needed in construction, landscaping, gardening, vegetarian cooking, art and sculpture. Revel in natural beauty, fresh air, clean water and nutritious vegetarian food while making a valuable contribution to the preservation of enlightened knowledge for the benefit of all humanity. You will receive housing, meals, optional classes in Tibetan yoga and Skillful Means, meditation and a $150 per month living allowance. Applicants must be able to commit to six months or more and have the physical health and stamina for daily manual work and the desire to engage themselves in a program that challenges the body, mind and spirit.
Experience the Extraordinary @ Odiyan
• Join Odiyan for their special 2018 construction project creating  over 2,000 large Prayers Wheels for the purpose of reversing the negative momentum of our would and promoting world peace. Also seeking a vegetable gardener.
Volunteer Office
Odiyan Retreat Center
(510) 981-1987
volunteer@odiyan.org
Volunteer.Odiyan.org
Odiyan.org
Backdoorjobs.com/odiyanvolunteer.html
---

Outdoor Education Instructors
The campus is located on 74 acres of pine and hardwood forest with views of surrounding peaks. Located in the San Bernardino Mountains of Southern California, the region offers just about any type of outdoor recreation and endless places to explore. In the winter months you can go snowboarding in the morning and surfing in the afternoon. Within 2 hours of Pali you can find Joshua Tree National Park, Big Bear Lake or the Pacific Ocean. While up on top of a mountain in a small community of about 5,000 you are 30 minutes from San Bernardino and 2 hours from Los Angeles.

Seeking enthusiastic, outdoor-minded Instructors ready to live and work in the mountains! Outdoor Education Instructors will teach a variety of classes that focus on science, outdoor education and leadership during the day, and then take on the role of Cabin Instructor with responsibilities during meals and at night. The curriculum covers a broad array of topics and activities such as alternative energy sources, building/launching rockets, squid dissection, outdoor cooking, skits, astronomy, team building sessions, low ropes course, three high ropes courses, quad zip lines and more. Applicants must have a Bachelor's degree, extensive experience in the camping and/or experiential education fields, be comfortable and confident supervising and teaching students in large and small groups and be able to have fun with kids, laugh at your self and be silly! Positions typically run from early January to early June and mid-August to mid-December, with shorter-term contracts possible. View the experience »
Winter/Spring Season Instructor Job Openings!


Now seeking Outdoor Education Instructors to work from early January to early June (with a week off for spring break!).
Hiring Team
Pali Institute
30778 Hwy 18
P.O. Box 2237
Running Springs, CA 92382
(909) 867-5743 ext. 241
(909) 867-7643 fax
hiring@paliinstitute.com
PaliInstitute.com
Backdoorjobs.com/PaliInstitute.html
---
General All Purpose Staff, Kitchen Staff, Housekeeping/Grounds Crew Leaders, Assistant Dining Room Managers, Nightwatch Relief, Office Assistants
Located five miles from South Lake Tahoe on the shores of Fallen Leaf Lake, a gorgeous Sierra lake with a breathtaking mountain backdrop. Behind the resort is Desolation Wilderness, a national wilderness area with some of the best hiking and scenery in the Sierras.

If an exciting hospitality job and beautiful mountain setting is beckoning you either this spring or fall, the Stanford Sierra Conference Center is a place where you'll have the opportunity to work and play hard, make new friends and help guests enjoy their stay. The staff comes from all walks of life—college students, professionals between jobs, experienced workers in the service industry, travelers or people taking time of. Positions are available every spring and fall. There are also some specialty jobs for the spring and three-season positions that run from spring through fall. To begin your working journey with Stanford Sierra, visit the Conference Center Staff site.
Matty Hayes
Staff Director
Stanford Sierra Conference Center
P.O. Box 10618
South Lake Tahoe, CA 96158-3618
(530) 541-1244
(530) 541-2212 fax
mdhayes@stanford.edu
SSCCStaff.wordpress.com
StanfordSierra.com
Backdoorjobs.com/stanford-sierra.html
---
Trip Leaders
Throughout the United States, Europe and the world (40+ countries)

Do you have a zest for life with a passion for people, travel and the outdoors? Backroads is actively recruiting Trip Leaders for their luxury biking, walking, hiking and multi-sport vacations geared for groups of families, solos or couples. Whether by foot, bicycle, kayak, raft or ski, Trip Leaders are the catalyst for a fun, interesting, safe and personally rewarding experience for their group of active travelers. Leaders enrich each trip with their personality and passion for travel and the outdoors, while providing outstanding customer service and sharing their love and knowledge of the area. In addition to Trip Leader positions, US & Canadian Camp Crews and global Trip Prep Specialists are hired each year.
Summer 2018 Employment Alert
Backroads is now accepting applications for U.S., Canadian, and European Trip Leader and Trip Prep Specialist positions.

Seeking staff who are fluent in English and also speak Italian, French and/or German to work from April through October 2018

.
Backroads
801 Cedar St.
Berkeley, CA 94710
leaderapplicants@backroads.com
Backroads.com/leaders
Backdoorjobs.com/backroads.html
---
Summer Outdoor Educator Interns, Day Camp Educators, Coordinating Educators and Adventure Guides
Berkeley, California is the ideal place to blend outdoor skills with an urban environment. The Bay Area has more protected wild space than any other metropolitan area in the country. From mountains to coastline to oak savannah to redwood forests, Trackers takes city kid students into real nature, every day.

Leading the way in innovative, creative outdoor education, Trackers Earth Bay Area summer camps are rooted in fantastic legend and authentic traditional skills, and fueled by compelling story and old-school outdoor lore and adventure. Educators and Mentors are needed for the Summer Youth Camps to create thoughtful, challenging adventures in outdoors, story, and folk wisdom. Prospective staff members must have the know how  (or a great willingness to learn) in primitive skills and bushcraft, folk craft and homesteading, archery and bow making, kayaking, fishing and foraging, live action role playing, martial arts, zombie survival, and or blacksmithing. Training for the majority of staff members begins on begins on June 11th with the summer season running through August 25th. Most day camp positions are MO-FR, 7:45am to 4:15pm. If you maintain high professional standards, are able to set and communicate boundaries for youth in a positive way, think on your feet, and are creative in challenging situations, learn more at TrackersBay.com!
Jess Liotta
Director
Trackers Earth Bay Area
3049 Adeline St.
Berkeley, CA 94703
(510) 575-9444
bay@trackersearth.com
TrackersBay.com
Backdoorjobs.com/trackersbay.html
If you live in the Portland, Oregon area, check out TrackersPDX.com.
---

Tour Guide/Drivers
An environmentally conscious outdoor travel company that specializes in small group single and multi-day tours in the San Francisco Bay Area, with California destinations that include Yosemite National Park, Muir Woods, Napa and Sonoma Wine Country, the Pacific Coast and Lake Tahoe, with some trips venturing as far as Oregon and Washington.
Want to make great money, live in beautiful San Francisco and get paid to show people the most amazing national park in the world? Incredible Adventures is now seeking summer Tour Guide/Drivers who are reliable, safety-driven and organized, with a desire for adventure. On single day trips, Guides will pick-up and drop-off passengers at San Francisco hotels and provide informational narrative during the entire tour. On multi-day adventures, Guides will arrange daily logistics, outdoor and evening activities, sightseeing excursions, and teach sustainable travel, camping etiquette and cooking skills. Those interested in seasonal work must be able to attend an on-the-road training in San Francisco in early to mid-April and make a commitment through October 31st. If you have a customer-service oriented disposition, a fun and outgoing attitude, and enjoy interacting with people from all over the country and the world, fill out the online application!
Josh Garber
Recruitment and Training Manager
Incredible Adventures
2095 Jerrold Ave., Suite 100
San Francisco, CA 94124
(415) 642-7378
josh@incadventures.com
IncAdventures.com
---
Group Travel Leaders
Throughout the U.S. and Canada
Do you love road trips, the outdoors and want to explore North America? Combine your passion for travel with the adventure of a lifetime! Doubling as tour guide and driver, Group Leaders for AmeriCan Adventures take small groups on trips throughout beautiful landscapes of North America that encompass camping in National Parks, exploring big city life, tasting local cuisines, and so much more. With one of the best training programs in the industry, and on-the-road support that is unparalleled, you'll gain a diverse set of skills to handle the challenges of the road. Pay is competitive including a guaranteed weekly wage throughout the entire season, tips, commissions, and all accommodation included. If you have the ability to live a nomadic lifestyle, the skills necessary to accommodate a diverse group of travelers, and the desire to challenge yourself daily, visit AmeriCanAdventures.com to learn more and apply. Positions start as early as April and run through September 30th.
2018 Employment Alert
AmeriCanAdventures is now accepting applications for 2018 Group Leaders job openings! Sign up to receive email updates on new job postings, deadlines and info on what it's like to live the life of a Group Leader.
Tiprin Lujan
Recruitment Manager
AmeriCan Adventures
(707) 525-6776
USJobs@AmeriCanAdventures.com
AmeriCanAdventures.com
What's it like to be a Group Leader for American Adventures? Check this video out »
---
Summer Multi-Sport Instructors and Activity Specialists
Day Camp Instructor positions available in the Bay Area region of California (Campbell, Mill Valley, Moraga Oakland, Palo Alto, Saratoga and Walnut Creek) and in the Colorado Front Range (Boulder, Castle Rock, Colorado Springs, Denver, Golden, Highlands Ranch and Lafayette). Residential Instructor positions are also available in Colorado at Mt. Evans (located on over 500 acres of beautiful forest outside of Evergreen for 1st-6th graders) and stunning Windy Peak (nestled in the mountains near Bailey for 7th-11th graders).
This isn't your average job (it's way, way cooler!). As a member of the Avid4 Adventure team, you'll spend your days doing the outdoor activities you love—climbing, kayaking, mountain biking, backpacking—all while inspiring a new generation of intrepid adventurers and outdoors enthusiasts. It's crazy fun, blissfully tiring and endlessly rewarding. Whatever kind of job you're looking for—day camp, residential camp, focused on one sport exclusively or a new one every day, Avid4 Adventure has the job for you! Positions are available from mid-May to mid-August with varied start/end dates, and an option to extend work through the fall season. Read full job descriptions and apply online.
Haley McNabb
Staffing Manager
Avid4 Adventure
P.O. Box 287
Boulder, CO 80304
(800) 977-9873 x103
jobs@avid4.com
Avid4.com
• Get a glimpse into working at Avid4 Adventure
---
Summer Camp Staff (Residential Counselors, Day Camp Counselors, Program Heads and Farm, Healthcare and Kitchen staff); Year-Long Residential Internships (Environmental Education, Community Supported Agriculture, Animal Husbandry, Youth Development and Public Programs)
Los Altos Hills — in the foothills of the Santa Cruz mountains 40 miles south of San Francisco.
Live, work and play on a 1,600-acre wilderness preserve and organic farm near San Francisco in the Santa Cruz mountains! Year-Long Residential Internships (varied start/end dates) offer the unique experience of living and working on a small farm that builds marketable skills for the next generation of thoughtful educators, innovative organic farmers, and creative non-profit leaders. Learning about sustainable living skills, animal care, environmental education, nonprofit administration and hands-on, interactive and creative teaching techniques round out the internship experience. Cultivating the genuine curiosity, self-esteem, and well being of campers, Summer Staff are integral in creating a place where everyone can develop self-confidence and experience a sense of belonging. From residential counselors and program heads to farm & garden, outdoor specialists and kitchen staff, there are over 50 summer job opportunities available from early June to mid-August.
A Day in the Life: An Incredible Internship Experience
Is it true that we can live out our dreams by creating our own realities? Find out how Cori's internship experience at Hidden Villa unlocked her door of opportunity.

Hidden Villa's Residential Intern Program is fortifying the next generation of thoughtful educators, innovative farmers, and creative nonprofit leaders. View the experience »
Hidden Villa
26870 Moody Rd.
Los Altos Hills, CA 94022
HiddenVilla.org
---
Residential Staff in the Kitchen, Guest Facilities, Outdoors (Gardening, Groundskeeping and Maintenance),

and the Book Bindery
Redwood-studded coastal hills of Sonoma County (120 miles north of San Francisco)
Interested in developing your unique potential? The Work Study Retreat Program at Ratna Ling invites participants to learn and grow while living in a spiritual community of volunteers from around the world. Gain experience in a variety of work related to the dual mission of preserving Tibetan Buddhist sacred culture in Asia while transmitting the wisdom and knowledge of that culture to the West. Program includes room and board, a Skillful Means work practice, evening classes on a range of Buddhist subjects, and a small monthly living allowance. The initial commitment is six months to a year with a 4-week trial period. Must be at least 30 years of age, couples are welcome, and need not be Buddhist or have any religious affiliation to apply. For more information, email volunteer@ratnaling.org or apply now.
Ratna Ling Retreat Center
35755 Hauser Bridge Rd.
Cazadero, CA 95421
(707) 847-3777, ext. 115
volunteer@ratnaling.org
RatnaLing.org
Volunteer.RatnaLing.org
---
Counselors for children 8-16 years old, Village Leaders, Food Services & Kitchen Team, an Arts Director; Puppet Master, Master of Fun & Games (large-scale game/logistics coordination), and a Wilderness Trips Leader
Nestled in the Sierra Nevada foothills near the historic gold mining town of Nevada City. The camp's 80 forested acres rest on the west shore of beautiful Lake Vera, about about half way between Sacramento and Lake Tahoe, just outside of Nevada City. You are welcome to drive here, and they will also happily pick you up, in costume, from the Sacramento airport or train station.
Work, play, learn, struggle and grow in a vibrant community this summer. Discover the inspiration that comes with surrounding yourself with other people committed to making a difference in the lives of children through play and learning. Reap the rewards of a healthy and feel-good lifestyle. Enhance your professional and personal growth. Help foster self-confidence, independence, life-long recreational skills, safe risk taking, an appreciation for community, caring, honesty, respect, responsibility, environmental awareness and fun in children ages 8-16! The initial application process consists of six questions (sharing your heart, mind and spirit!) so they can get to know you as a real, living, breathing human being. If you're thrilled by the idea of working hard, playing harder, and forming inspiring close relationships with other staff and campers alike, you're in the right place. Drop by for a visit or email applications@campaugusta.org for more information. Must be available from May 16th–August 12th (with pre/post season work available).
Bryce Taylor
Hiring Coordinator
Camp Augusta
17530 Lake Vera Rd.
Nevada City, CA 95959
(530) 265-3702
applications@campaugusta.org
CampAugusta.org
---
Organic Farm & Environmental Education Residential Leadership Training Fellowship
The 2-acre Berkeley farm is producing a wide variety of fruits and vegetables, and includes two greenhouses, chickens, bees, and several teaching tents.
Connect to Something Bigger: Earth, Community, Social Action & Jewish Spirituality. The Urban Adamah Fellowship is a three-month residential training program for young adults (ages 21-31) that combines urban organic farming, social justice training and progressive Jewish learning and living within the setting of an intentional community. Through the operation of Urban Adamah's two-acre organic farm, classes with local educators, and internships with neighboring community organizations, Fellows gain significant skills, training and experience in sustainable urban agriculture, Jewish spirituality, intentional community, and leadership development. 2018 Fellowships are available during the summer (June 11th-August 22nd) and fall (August 28th–November 20th), with admission done on a rolling basis until all positions are filled.
Now in its seventh year, the Fellowship has graduated over 200 young adults who have gone on to work in the fields of environmental education and policy, sustainable agriculture, community organizing, Jewish education and social entrepreneurship.
Katie Myszka
Administrative Associate
Urban Adamah
1151 Sixth St.
Berkeley, CA 94710
(510) 649-1595 x101
katie@urbanadamah.org
UrbanAdamah.org
• View the Urban Adamah Fellowship experience »
---
Outdoor Education Instructor/Naturalists
Located about 30 minutes south of Big Sur and halfway between LA and San Francisco on historic Highway 1 in a pine-oak forest overlooking the Pacific Ocean. Here you'll find find secluded beaches, redwood forests, some amazing state parks and incredible coastline biodiversity: whales, sea lions, elephant seals, sea otters and dolphins are all regular visitors.
Do you love the coast? Do you want to share that love with 4th-12th grade students through trips to the tide pools, nature hikes, kayaking, and more? Come teach hands-on science on the beautiful central California coast at The Coastal Institute at Camp Ocean Pines! Coastal Institute Naturalists teach groups of 10-15 students about the ocean, the forest and everything in between, and lead off-site adventures that include tide pooling, hikes, kayaking and beach walks. Responsibilities also include supervising mealtimes, leading camp activities, such as singing songs, performing skits, facilitating low ropes activities and target sports (archery and tomahawk throwing), and learning how to handle live raptors housed onsite. With multi-week trainings, professional development workshops, and the opportunity to be observed and evaluated throughout the season, you will also become a part of a supportive community that values personal and professional growth. Positions are available during the spring (January to June) and the fall season (September to December). For more information, visit CoastalInstitute.org/jobs.
Kat Montgomery
Coastal Institute Director
Camp Ocean Pines
1473 Randall Dr.
Cambria, CA 93428
(805) 924-4015
kat@coastalinstitute.org
CoastalInstitute.org
• The Coastal Institute is always looking for new and creative ways to connect people with nature through education, exploration, and fun! View the experience »
---
Naturalists
The campus is located on the banks of the South Fork American River in the foothills of the Sierra Nevada Mountains, two hours west of Lake Tahoe.
Coloma Outdoor Discovery School is a non-profit outdoor education school that has designed three distinctive, highly structured programs run by skilled and dynamic outdoor educators. Serving as role model and teacher, Naturalists educate, supervise, and empower 4th grade public and private school students attending a 1-4 day experience in California Gold Rush/Living History, Eco-Science, and Ropes Challenge programs. Responsibilities also include initiating learning in many formats, such as at meals, in the field, on the trail, and in large (75+) or small (12-16 students) groups. Positions are available during the spring (January thru June) and the fall (September thru November). Applicants must have a Bachelor's degree with at least 6 months educating children in an outdoor setting and the ability to conduct skits, songs and/or stories in front of large groups. If you have a love for children, teaching and the outdoors and are creative, fun and energetic, send a completed application, cover letter and resume to Julie Powell
Winter/Spring Season Job Openings!
• CODS is currently seeking Naturalists for the winter/spring season (January 9th to May 25th).
Julie Powell
Program Director
Coloma Outdoor Discovery School
6921 Mt. Murphy Rd.
P.O. Box 484
Coloma, CA 95613
(530) 957-9002
(530) 621-4960 fax
julie@cods.org
CODS.org
• View the CODS outdoor education experience »
---
Cooking & Kitchen Team, Gardeners, Guest Relations and Support Staff
40 minutes from the town of Willits in Northern California. Natural surroundings include the wild and scenic Eel River, lots of hiking and biking trails on property and in the adjoining Mendocino National Forest, farm animals and a garden if you want to learn more in your spare time
Come explore the cycle of employment opportunities with Emandal: a unique place that not only provides a learning environment, but a chance to do something constructive while pondering life's options. 2018 employment opportunities include a Clothesline Concierge, Seasonal Support Staff (8), Cooking Enthusiasts (3) and Assistant Gardeners: Kitchen Garden or Ornamental Gardens. If you like the idea of working in the country away from the noise of the city with a congenial bunch of people, then working at Emandal might be for you. The season runs from mid-February to mid-October, with employment dates that vary by position. Summer positions are also available from May 20th to October 6th. Explore current job openings or connect with Emandal for more information.
2018 Off-Season & Full Season Job Openings!
• Current 2018 job openings include a Guest Relations Coordinator (early January–October 12th), Bookkeeper/Registrar, Head Gardener/Manager, and Off Season Support Staff–2 (January 3rd–May 20th). Hiring for regular 2018 seasonal jobs begins on December 15th.
Emandal – A Farm on a River
16500 Hearst Post Office Rd.
Willits, CA 95490
(707) 459-5439
emandalemployment@gmail.com
Emandal.com
---

Instructors (Naturalist & Counselor)
Located at Camp Cedar Crest, near the town of Green Valley Lake in the San Bernardino Mountains, ECOS Institute welcomes students, teachers and staff to life at 6,500 feet above sea level. While base camp is close to several towns and to all of the advantages of civilization, you'll enjoy the thrill of living in a remote, natural area, with fresh air, clean water and the chance to connect with the natural world.
Playing the essential dual role of Naturalist and Counselor, ECOS Instructors will lead students on hikes through Yellow Pine Forest and Oak Woodland, guiding them through a science curriculum based in geology, wildlife biology, forest ecology and astronomy. Instructors will also will serve as the primary support for a cabin of 10-15 students and lead team-building activities, facilitate songs and games and resolve conflict. Positions run from early October through early June, with Thanksgiving, winter and spring breaks. Recruitment of staff will continue throughout the school year, with more Instructor positions to be filled in January. If you "get" kids (you can be firm, fair and understanding), love the outdoors, communicate an understanding of science, take pride in learning and self-improvement and are comfortable getting silly, fill out the online application.
2018 Job Openings!
• ECOS Institute is currently seeking Instructors to begin work in January and finish out the school year (June 3rd).
Steve Benz
Program Director
Emerald Cove Outdoor Science Institute
P.O. Box 1027
San Clemente, CA 92674
(949) 298-3267
info@ecosinstitute.com
ECOSInstitute.com
• Check out the Camp's location »

---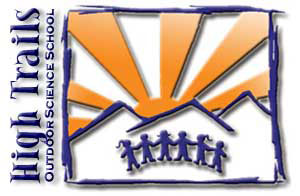 Outdoor Instructors
The High Trails sites are located off Highway 38 about halfway between Redlands and Big Bear in Southern California. Deep in the heart of the San Bernardino National Forest is their neck of the woods, known as Barton Flats. This area bustles in the summer with camps and vacationers, but as August draws to a close and everyone heads back to school, a peaceful quiet settles over the majestic Ponderosa Pines and high mountain streams. With this peace comes an opportunity to look past the paved roads and to explore, to see nature as it should be seen; uncrowded, untouched and beautiful.
Do good and fight the man! If you have a college degree, a healthy amount of experience both with kids and the outdoors and the willingness to work and live in a small, close-knit staff community, High Trails Outdoor Science School is looking for you to work as an Outdoor Instructor. High Trails has three staff trainings during the school year: September is their largest training, with smaller trainings occurring in January and March. Most contracts are written for the traditional school year, from mid-September through the end of May. Check out their staff page and you'll see why they believe they're the most progressive place in the country. Give 'em a holler with questions or apply now.
Winter/Spring 2018 Instructor Job Openings!
• High Trails is NOW INTERVIEWING for several positions starting in January and running through May.
Driz Cook
Director
High Trails Outdoor Science School
P.O. Box 2640
Big Bear City, CA 92314
(800) 428-1851 phone/fax
work@dirtyclassroom.com
DirtyClassroom.com
• View the staff experience »
---
Brand Ambassadors/Roadies
Roadtrip Nation's headquarters is located in Costa Mesa, where you will be required to attend training onsite for 2 weeks prior to going out on the road. Tours consist of conducting live events at various locations throughout the country to get students excited about their futures and the opportunities that await after graduation.
Join a cross-disciplinary team that thrives on impact, collaboration, and drinking ridiculous amounts of fancy coffee! From a documentary TV series that reaches 70 million households annually to educational tools that have helped 8 million students learn more about themselves and the world, Roadtrip Nation empowers people to get more out of work than just a paycheck. Brand Ambassadors (aka Roadies) hit the open road year after year with Roadtrip Nation's Event Tours over a 4-8 week period, traveling far and wide to campuses and spreading the Roadtrip Nation message of define your own road in life. Compensation includes $10.50 per hour, housing in one of Roadtrip Nation's iconic green RVs with 2-3 people, and per diem for meals while on the road. If you are a confident and outgoing public speaker, good-natured with an easy-going temperament, have the ability to work collaboratively within a team whom you will be traveling and living with, and exceptional interpersonal and listening skills, view a detailed job description and apply online.
Adrien King
In House Recruiter
Roadtrip Nation
1626 Placentia Ave.
Costa Mesa, CA 92627
(949) 764-9121
info@roadtripnation.org
RoadtripNation.com
• View the Roadtrip Nation Roadie experience »
---
Residential Outdoor Science Instructors
Surrounded by magnificent vistas, valleys and meadows on 1,500 acres of pristine Yellow Pine forest, SNJ's Grizzly Creek Ranch is a modern campus that offers excellent program resources, including a challenge course, hiking trails, archery range and pond. The campus is within convenient travel distance to Lake Tahoe, Reno, Reno/Tahoe Airport and Plumas National Forest.
Sierra Nevada Journeys is built on a simple premise: Science education is a necessity, and nature's classroom is a great place to teach it! During the spring and fall seasons, Residential Outdoor Science Instructors are responsible for leading and educating a group of 12–15 students (primarily from the 5th and 6th grades) throughout the week, including facilitating large group activities, leading meals and working evening programs. During the summer season (June/July), SNJ delivers both traditional summer camp programs and tailored programs for special needs and leadership development groups, with activities that include outdoor exploration, hands-on science programs, archery, swimming, camping and more. Outdoor Science positions run from late February to November; applications for summer camp seasonal hires begins in January.
Jennifer Kopnicky
Program Director
Sierra Nevada Journeys
5900 Grizzly Rd.
Portola, CA 96122
(530) 832-1085
jobs@sierranevadajourneys.org
SierraNevadaJourneys.org/jobs
---
Outdoor Educators
Thousand Pines is located in the mountain community of Crestline in the San Bernardino Mountains of California, just 1½ hours to Los Angeles and 2½ hours to San Diego. Students journey through the 260-acre wilderness campus on numerous trail hikes throughout the week to investigate the local flora, fauna, geology, habitats, ecosystems, meteorology, weather and constellations. The camp's 5,000 foot elevation allows for clear views of night skies and makes for incredible stargazing opportunities.
Thousand Pines Outdoor Science School offers 5th and 6th grade students an outdoor classroom where staff promote an understanding of the natural world through hands-on experiences with nature. Staff come from all over the country to live onsite and work within this faith-based community. Outdoor Educators will rotate through trail and cabin supervision, with responsibilities that include developing relationships with teachers and chaperones, leading hikes, teaching outdoor education lessons, and helping students develop their self-confidence through a variety of personal challenges such as archery, rock climbing, team building and night hikes, and more! Positions are available during the academic year (September to June), the fall (September to January) and the spring (February to June). Applicants must have the ability to effectively work within a team environment and alone as well as strong communication and teaching skills. If you enjoy working with kids in the outdoors and have a desire to grow in both your Christian faith and profession, fill out the online application.
Christopher Day
Director of Guest Experience
Thousand Pines Christian Camp
359 Thousand Pines Rd.
Crestline, CA 92325
(909) 338-2705
christopher@thousandpines.com
ThousandPines.com
ThousandPinesOutdoorEd.com
---
Outdoor Education Instructors
Outdoor Educators will have the opportunity to work, live and play in one of the most stunning locales in the Santa Monica Mountains! The 588-acre King Gillette Ranch is situated in the heart of the Malibu Creek Watershed offering a rare unspoiled view of California's rich archeological, cultural, and historic resources.
Serving tens of thousands of youth, family, and school groups with outdoor recreation experiences, Community Nature Connection advocates for access and equity in the outdoors by providing traditional outdoor programming for non-traditional audiences. Outdoor Education Instructors will use an established curriculum to personalize their lessons, hikes and group activities for 15-20 students in the 5th-7th grade and two high school counselors. Instructors typically teach 2-3 lessons each day, with program topics that include adaptations, outdoor skills, Native American life and culture, team building, astronomy, night hikes, and an all-day hike in a local state park. Traditional camp activities include campfires, songs, and group games. Positions run from February 7th to May 26th, with a typical MO-FR, 8 a.m.–10 p.m. work schedule. If you have a passion for teaching and developing positive relationships with students, email a completed application (cover letter, resume, and a list of three professional references) in PDF format to Andrew D. Haka.
Andrew D. Haka
Outdoor Education Coordinator
Community Nature Connection
26800 Mulholland Hwy.
King Gillette Ranch – Dorms Bldg.
Calabasas, CA 91302
(747) 444-0851
andrew@communitynatureconnection.org
CommunityNatureConnection.org
---
Summer Camp Staff
Jones Gulch is located on 927 acres in the redwoods of Northern California, 12 miles from the Pacific Ocean and an hour's drive from San Francisco. Adventure Backpacking Trips take place in Big Sur, Lake Tahoe, Point Reyes, the Desolation Wilderness, Yosemite and more!
Come join an amazing community! YMCA Camp Jones Gulch summer residential camp has many different programs, including traditional residential camp, day camp, horse camp, teen leadership programs, and teen outdoors trips. Hot summer camp jobs include Cabin Counselors, Program Counselors, Wranglers, Lifeguards, Backpacking Instructors, Teen Adventure Counselors, Program & Staff Coordinators and a Camp Photographer. Positions run from approximately June 10th-August 10th. Compensation includes a generous weekly salary, extensive training, youth work, and leadership experience. If you are committed to making a difference in a child's life and excited to spend your summer in a vibrant, fun, community in a remote redwood forest, send a cover letter stating why you would like to work at camp and a resume to Jessi Prevost.
Jessi Prevost
Youth & Family Services Director
YMCA Camp Jones Gulch
11000 Pescadero Rd.
La Honda, CA 94020
(650) 747-1204
jprevost@ymcasf.org
YMCASF.org/locations/YMCA-Camp-Jones-Gulch
---
Conservation Corps, Conservation Volunteers, Emerging Professional Internship Corps (EPIC)
The Santa Cruz home base offers programs from Sequoia National Park to Lake Tahoe and beyond. Positions are also available in Arizona, Utah, Texas and North Carolina.
Experience a different way of life. Meet people from around the world. Enjoy spectacular landscapes. Contribute your energy to meaningful and challenging outdoor projects. Take pride in your team's accomplishments. This is American Conservation Experience—providing a range of voluntary service programs for both American and international participants: Conservation Corps, Conservation Volunteer and EPIC Internships. Typical projects include trail construction and maintenance, native plant re-vegetation, non-native species removal, fence construction, erosion control, and wilderness restoration over a period of 8 days to 6 months throughout the year. View current job opportunities and apply online.
Ready to challenge yourself and make a differnece with ACE? View the experience »
American Conservation Experience
USAConservation.org
• Flagstaff, Arizona National Headquarters
Arizona, Utah, Texas & North Carolina applicants
(928) 226-6960
corps-recruiting@usaconservation.org
• Santa Cruz, California Regional Office
California & International applicants
(831) 427-1091
marcel@usaconservation.org
---
Camping & Community Based Team Leaders, Field Staff and Crew Members
Across Northern California, Oregon and Washington
Imagine working and camping in remote, rugged and beautiful natural areas throughout the Pacific Northwest and getting paid for it! The Northwest Youth Corps is about accepting challenge, getting in shape and being outdoors. It is a life where boots, sleeping bags, mosquito repellent and dips in icy cold lakes replace the usual comforts of home—time where building a campfire, pitching a tent and cooking in a Dutch oven becomes second nature. Field Staff responsibilities include supervising the successful completion of conservation projects, implementing environmental educational programs, coordinating camp life, preparing paperwork, leading weekend recreation trips (for residential programs), and learning skills to safely operate chainsaws. Read through the Field Staff FAQ, apply online or email work@nwyouthcorps.org for more info. Positions are available throughout the year.
• Are you fluent in American Sign Language? NYC also hires ASL Crew Leaders to work outdoors with deaf/hard of hearing youth and young adults.
Northwest Youth Corps
2621 Augusta St.
Eugene, OR 97403
(541) 349-5055
(541) 349-5060 fax
work@nwyouthcorps.org
NWYouthCorps.org
---
Outdoor Adventure Instructors
California (and throughout British Columbia, Alaska, Oregon, Washington, Colorado and Wyoming during the summer months, and North Carolina during the fall season)
Through adventures designed to foster community, build confidence and teach leadership, Adventure Treks operates 13 to 30-day wilderness-based programs for teenagers. Instructors are in charge of managing group dynamics, coordinating logistics and leading activities that include backpacking, rock climbing, mountaineering, mountain biking, caving, canoeing, sea kayaking, whitewater rafting, ice climbing, ziplining, cooking, orienteering, Leave No Trace concepts and general environmental education. There is the opportunity to work both summer (early June to mid-August) and fall school group programs (late August through late October). To apply, email your resume to to Erica Van Steenis. Applications are due by April 30th for summer positions and August 15th for fall positions.
Erica Van Steenis
Staffing Director
Adventure Treks
P.O. Box 1321
Flat Rock, NC 28731
(828) 698-0399 phone/fax
(888) 954-5555 toll free
erica@adventuretreks.com
AdventureTreks.com
• VIEW the method behind the magic at Instructor Orientation and meet the faces of Adventure Treks from last season.
---

Therapeutic Community Life Sharing Work Opportunities: Coworkers (specializing in crafts, dairy work, elder care, farming & gardening, weaving, and the wood workshop), House Parents, House & Workshop Leaders, and Service Volunteers
Soquel (Five acres overlooking Monterey Bay)

Camphill Communities California is a life-sharing community for adults with developmental disabilities located near Santa Cruz, California. Their vision of community living involves relationships of mutual respect, ongoing education, meaningful work and natural circles of support. Daily life includes providing human support and caregiving, craft work, working in the farm or garden, cooking wholesome meals, engaging in the healing arts, or celebrating seasonal festivals together. Full room and board, medical insurance, vacation time and a monthly stipend is provided.
A Day in the Life: Camphill Communities California
Learn more about a Camphill coworker who found his place to help, change, and influence the lives of others while being submerged in a culture of genuine acceptance, love, caring, thought, idea and action.
• Learn more about Camphill Communities California


Camphill Headquarters
Camphill Association of North America
P.O. Box 1045
1601 Pughtown Rd.
Kimberton, PA 19442
(518) 721-8423
info@camphill.org
Camphill.org
Backdoorjobs.com/camphill.html