Short-Term Job Adventures Colorado
Colorado Rocky Mountain High. There's no better place to blend a short-term job with the great outdoors than Colorado. From camps and dude ranches spotted all over the Rockies, conservation crews in the backcountry and winter ski resort jobs in Aspen.
---
Crew Leaders, Trail Crew Members, Fire Training & Veterans Fire Corps
SCC is based out of the Four Corners region in Durango (located near the San Juan National Forest, Mesa Verde National Park, and all things Utah) and the Los Valles region in Salida (north of the San Luis Valley home of Great Sand Dunes National Park and south of the Colligate Peaks Wilderness, home of several 14'ners).

Crews with the Southwest Conservation Corps blend team building with vital and meaningful conservation projects in beautiful Southwest locales throughout the year. From 14,000-foot snow covered mountains, to deep canyons carved by rivers millions of years ago, you will experience the unique and beautiful Southwest from many perspectives with SCC. Travel places few people have been, places covered in history, beauty and true wild areas. Projects may include technical trail construction and maintenance, wildfire management and mitigation, wildlife habitat improvement, environmental restoration, disaster relief, GIS monitoring and campground improvement, and a special program for Veterans who have served in the U.S. military. If you are positive, motivated, hard working, willing to work and participate as part of a team, don't mind a little dirt under your fingernails, and able to camp in all types of weather conditions, complete an application today. Positions range from 10 weeks to 8+ months, with opportunities available year-round.
Now Hiring 2018 Crews!
• SCC Four Corners is currently hiring qualified applicants for Crew Leader, Crew Leader in Development Program (CLDP) and Crew Corpsmember positions for Adult, Youth, and Veterans programs from April to mid-November (various start/end dates)! Multiple positions opened until filled.
• Four Corners Regional Office
Teresa DiTore and Ryan Brink
Recruiting Coordinators
Southwest Conservation Corps
701 Camino del Rio, Suite 101
Durango, CO 81301

• Los Valles Regional Office
Dylan Lang
Recruiting Coordinator
Southwest Conservation Corps
701 Rainbow Blvd.
Salida, CO 81201
SCCorps.org
Backdoorjobs.com/SCCorps.html
---
Field Guides
Field Guides arrange their own housing around the Four Corners region when they are not working in the field. Many live in Durango, where there is excellent climbing, world-renown mountain biking and boating, snow skiing, as well as great live music and restaurants, natural food stores and naturopathic health spas. Durango is also home to Fort Lewis College, a small, liberal arts college with approximately 4,000 students.

As a holistic wilderness therapy program with an emphasis on mindfulness and whole body health, Open Sky inspires people to learn and live in a way that honors values and strengthens relationships. Field Guides provide struggling teens and young adults with compassionate role models who they can look to for support and guidance. As a Guide, you will hike through beautiful landscapes while helping your students find themselves. You will teach students to make healthier choices. Open Sky typically holds four 10-day field guide orientations each year — in January, March, May and September. In addition to full-time work, summer-only employment is available as well. Find out more information, application details and view all employment opportunities.
Spring Season Field Guide Orientation Sessions

Apply now for the next 10-day Field Guide orientation from March 12th–24th or May 21st–June 2nd.

View a Day in the Life at Open Sky
Field Guide Recruiter
Open Sky Wilderness Therapy
P.O. Box 2201
Durango, CO 81302
(970) 382-8181
(970) 382-9494 fax
recruiter@openskywilderness.com
OpenSkyWilderness.com
Backdoorjobs.com/OpenSkyWilderness.html
---
Summer Camp & Ranch Staff
Sanborn Western Camps is located at elevation of 8,600 feet in the Rocky Mountains of central Colorado, 35 miles west of Colorado Springs and and 2 hours from Denver International Airport. The wildflower-filled mountain meadows, open pine forests, expansive aspen groves and rocky bluffs are ideal settings for horseback riding, camping out, backpacking and other camp activities.

Working at Sanborn Western Camps is a rewarding opportunity to impact youth, build relationships and experience countless adventures. The days are full, the energy is high, and the fun is contagious. As an a outdoor adventure residential camp in the Rocky Mountains of central Colorado, Sanborn Western Camps offers staff and campers the opportunity to grow as young men and women while climbing the highest peaks in Colorado, horse packing for miles, canoeing for days, mountain biking incredible terrain, living together in the outdoors, and enjoying endless memories with amazing people. The majority of summer staff include Counselors, Assistant Counselors and Wranglers, with program areas that focus on backpacking, mountain biking, rock climbing, horseback riding, canoeing, natural sciences, water activities, arts & crafts, drama, film, sports and much more. Additional positions include an Art Director, Registered Nurses, Photographers, and Program Coordinators that specialize in certain areas of camp. All staff must make a commitment from May 30th through August 13th, 2018. If you are a positive role model, resilient, empathetic, hardworking, creative, selfless, flexible, adaptable and show initiative, learn more at SanbornWesternCamps.com.
What's it like being a Sanborn Camp Counselor? View these perspectives »
Mark Rutberg
Director
Sanborn Western Camps
2000 Old Stage Rd.
Florissant, CO 80816
(719) 748-3341
staff@sanbornwesterncamps.com
SanbornWesternCamps.com
Backdoorjobs.com/SanbornWesternCamps.html
---
Summer Camp Multi-Sport Instructors & Activity Specialists
Instructor positions are available at day camps located throughout the Colorado Front Range (Boulder, Castle Rock, Colorado Springs, Denver, Golden, Highlands Ranch, Lafayette and Superior) and residential camps at Mt. Evans (located on over 500 acres of beautiful forest outside of Evergreen for 1st-6th graders) and stunning Windy Peak (nestled in the mountains near Bailey for 7th-11th graders). Day camp Instructor positions are also available in the Bay Area region of California (Burlingame, Campbell, Los Gatos, Mill Valley, Moraga Oakland, Palo Alto, Saratoga and Walnut Creek).
This isn't your average job (it's way, way cooler!). As a member of the Avid4 Adventure team, you'll spend your days doing the outdoor activities you love—climbing, kayaking, mountain biking, backpacking—all while inspiring a new generation of intrepid adventurers and outdoors enthusiasts. It's crazy fun, blissfully tiring and endlessly rewarding. Whatever kind of job you're looking for—day camp, residential camp, focused on one sport exclusively or a new one every day, Avid4 Adventure has the job for you! Positions are available from mid-May to mid-August with varied start/end dates, and an option to extend work through the fall season. Read full job descriptions and apply online.
Haley McNabb
Staffing Manager
Avid4 Adventure
P.O. Box 287
Boulder, CO 80304
(800) 977-9873 x103
jobs@avid4.com
Avid4.com
• Get a glimpse into working at Avid4 Adventure
---
Ski Resort & Hospitality Jobs (Winter, Summer and Year-Round)
Aspen (Aspen Highlands, Aspen Mountain, Buttermilk and Snowmass)
Live. Work. Play. Here.
Experience the Power of Four with Aspen Skiing Company. They operate four ski areas: Aspen Mountain, Highlands, Snowmass and Buttermilk as well as their hospitality properties The Little Nell and The Limelight Hotel. When it comes to a great destination to land a seasonal job—from the great outdoors and incredible skiing to unique cultural activities and exciting nightlife—Aspen Snowmass offers the complete work, live and play experience. Covering 5,500 acres and hosting 1.3 million skiers annually, Aspen Skiing Company employs 3,400+ people every winter. Positions include opportunities in the ski and snowboard school, snowcats, snowmaking, mountain operations, food & beverage, housekeeping, retail and rental, guest service representatives, hospitality staff, lift attendants, childcare and more. Explore current job openings and apply online.
Human Resources
Aspen Skiing Company
P.O. Box 1248
Aspen, CO 81612-1248
(970) 300-7700
AspenSnowmass.com
---
Summer Adventure Guides and Hospitality Staff
Outposts include Granite/Buena Vista (The Arkansas River is literally across the street and the Mountaintop Zipline Course sits on a 44-acre property), Idaho Springs (This 4,000 square foot, state-of-the-art outpost is nestled right between Clear Creek and Chicago Creek, offering whitewater rafting and zipline tours on a 9-acre mountain property), and Kremmling (The Upper Colorado river rafting trips and inflatable kayak trips here show you stunning scenery, rugged ranchland, the steep peaks of the Gore Range Mountains, and an array of Colorado wildlife), with a sales & reservation office in Breckenridge.
If you are looking for an exciting, unique and unforgettable summer experience, AVA is a great match! With whitewater rafting trips on eight rivers across the beautiful state of Colorado and two incredible zip line tour locations, AVA Rafting & Zipline has established itself as a leader in the rafting and adventure outfitter business. Summer job opportunities include Whitewater Raft Guides, Zipline Guides, CDL Drivers, Kitchen Staff, and Guest Service Staff at the three Outposts. Compensation starts at $10.50/hour (most positions are paid by trip), plus 7% bonus on gross earnings at end of season if contract is fulfilled. If you are energetic, active, a hard-working team player, and enjoy being outdoors, explore current job openings and apply online or contact Kelly Thrall for more information. Positions run from May through September.
Kelly Thrall
Hiring Coordinator
AVA Rafting & Zipline
116 Huron Rd.
Breckenridge, CO 80424
(970) 760-0180
kthrall@coloradorafting.net
ColoradoRafting.net
---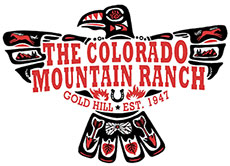 Summer Camp and Ranch Jobs
Connect with a mountain place, exciting people, and adventurous programs you'll never forget! Enjoy the rewards of positive relationships with youth, peers, and nature. Reside in their camp community at 8,500 feet up from Boulder and near the historic mining town of Gold Hill, featuring vistas of the Rocky Mountain Front Range and overlooking the twinkling lights on the plains.
Come for the summer of a lifetime in the Colorado Rockies! Join the high-spirited, multi-talented and skilled Colorado Mountain Ranch staff. Live and work with 45 other outdoor educators and recreationists. Implement programs and activities with children and/or horses as a group counselor, activity instructor, wrangler, or driver. Help in the office with overall management, in the kitchen with homemade personalized food service, or on the grounds with construction projects and facility maintenance. The summer 2018 camp season runs from May 29th with a week of orientation, followed by ten weeks of children's programs through August 12th. Call or email for more information, send your resume, or apply online.
• Experience CMR Happy »
The Colorado Mountain Ranch
10063 Gold Hill Rd.
Boulder, CO 80302
(303) 442-4557
(303) 417-9114 fax
office@coloradomountainranch.com
ColoradoMountainRanch.com
---
Program Coordinators, Arts & Crafts Coordinator, Rock Climbing/Ropes Course Coordinator, Expedition Coordinator, Pathfinding Instructors, Wranglers, Head & Assistant Counselors, Cooks & Prep Cooks, Registered Nurse and a Photographer
Family-owned Colvig Silver Camps is a residential, wilderness-oriented camp that blends traditional summer activities with overnight backcountry adventures in the San Juan Mountains of southwest Colorado.
Creative. Tireless, Patient. Flexible. Positive Attitude. Fun-Loving Spirit. Sense of Humor. Responsible. Sound like you? Colvig Silver Camps seeks these key attributes in its summer staff. If you have a passion for working with children in an outdoor setting and a commitment to the development of positive, meaningful relationships, read the staff FAQs, fill out the online application or connect with Tyler Dixon for more information. 2018 positions begin as early as May 14th with staff training from May 31st-June 10th, a mid-summer break from July 9th-11th and work through August 11th.
• View the camp experience »
Tyler Dixon
Camp Director
Colvig Silver Camps
9665 Florida Rd.
Durango, CO 81301
(970) 247-2564
(970) 247-2547 fax
pd@colvigsilvercamps.com
ColvigSilverCamps.com
---
Outdoor Education Instructors
Located at 6,800 feet on the historic site of the Freedom School, the 99-acre campus is just minutes from Larkspur, 50 minutes from Denver and 30 minutes from Colorado Springs. Because of their great location, you'll have quick access to the mountains, Garden of the Gods and tons of outdoor activities.
Stone Canyon has a young and energetic staff who are passionate and enthusiastic about working in the outdoors! Instructors will teach 5th & 6th grade students in a variety of classes within the disciplines of science, outdoor education and leadership development; lead activities for retreat groups, including team building, ropes course and the zip line; and mentor high school students and provide leadership training. Positions are available during the spring (early March to early June) and the fall season (early August to November). Applicants must have at least a Bachelor's degree, one season outdoor education or camp experience, are at least 21 years of age, easily approachable, able to have fun with kids, and enjoy sharing your passion for the outdoors and personal growth with others. If you are looking to deliver academic content in a memorable fashion, positively lead young people, bring new ideas to continue developing the program, and be a part of a community that fosters growth, apply online.
Spring Season Employment Alert




•

Stone Canyon is seeking Instructors for the spring season

(early March to early June)

.
Dustin Handrich
Program Manager – Outdoor Education
Stone Canyon Outdoor EdVentures
12163 S Perry Park Rd.
Larkspur, CO 80118
(303) 387-0720
dustin@stonecanyonedge.org
StoneCanyonEdge.org
---
Seasonal Cook & Hospitality Staff
Shadowcliff is an eco-friendly mountain sanctuary nestled in the heart of the Rocky Mountains in Grand Lake, Colorado, located 2-3 hours from any big cities with limited bus or train transportation. This is a great place to work if you enjoy the outdoors, love nature, like to hike or enjoy spending quiet time reading a good book or visiting with guests or friends. Staff are encouraged to take advantage of trails that lead directly from Shadowcliff's doorstep into Rocky Mountain National Park. Fishing, hiking, and canoeing are major free-time activities, as well as bowling, horseback riding, rafting, summer theater, local bands, and more.
With the belief that connection and renewal are essential to the health of the human spirit, Shadowcliff guests are invited to come experience a magical eco-mountain sanctuary filled with energy and life, and to learn, reflect, renew, reconnect and have a great time. Shadowcliff's Compassionate Kitchen is not a restaurant, but a commercial kitchen where nutritious and delicious breakfasts, lunches and dinners are provided for workshop groups and staff members. The Cook will plan menus to make the best use of seasonal and local foods, work with vendors and suppliers in food purchasing, train and direct rotating kitchen assistants, educate staff and guests about the Compassionate Kitchen philosophy, and keep the kitchen in top shape and in accordance with best food practices. Applicants must make a 5-month commitment beginning in early/mid-May through the end of the season (typically around October 1st), have an interest in a multi-year commitment, basic leadership skills, and experience planning, preparing, and serving buffet style food to 15-60 people in a team environment. If you have passion, knowledge, and an understanding of local, organic, seasonal food and how to prepare enticing menus with it, submit a letter of interest, resume, and three professional references to Carl Sniffen.
Seasonal Hospitality Staff Also Needed!
• Shadowcliff is also seeking Seasonal Rotating Staff who will assist in guest registration and hospitality, meal preparation, housekeeping, maintenance, painting and more!
Carl Sniffen
General Manager
Shadowcliff
P.O. Box 658
405 Summerland Park Rd.
Grand Lake, CO 80447
(970) 627-9220
carl@shadowcliff.org
Shadowcliff.org
• Did you know? Shadowcliff was built almost entirely by 650 volunteers from 42 different countries.
---
Sky Rangers, Eco Rangers, Office Assistants, Utility Staff & Staff Cooks
The Soaring property is remotely located on 180 private acres surrounded by the San Juan National Forest in Southwest Colorado and is accessible only via the historic Durango & Silverton Narrow Gauge Railroad. Enjoy fishing, hiking, camping, 4-wheeling, water rafting, mountain biking, exploring the beauty of the Colorado mountains or the college town vibe of Durango on your days off. Visit old mining towns like Silverton, Ouray, and Telluride and partake in the many local summer festivals, or explore old abandoned gold mines in the area.
Soaring Tree Top Adventures is the world's largest zip line course. During the full day of adventure that includes a four-course lunch served in the trees, Sky Rangers lead guests through 27 unique zip lines high up in an old-growth Ponderosa and Alpine forest environment, with ten of the spans crossing over the pristine waters of the Animas River. Throughout the tour, Eco Rangers educate guests on old growth forest ecology, the natural history of the property, and the importance of protecting the environment. Soaring seeks candidates who can either work during the peak season from June to mid-August or a full season through September/early October. A five-day on, two-day off workweek (typically 8:30-5:30) allows staff to enjoy the property or go out exploring during their days off. Office Assistants, Utility Staff and Staff Cooks are also needed seasonally. If you are a friendly, fun, outgoing and professional individual who is seeking adventure and living in a pristine mountain and forest environment, email a resume, 3 professional references and a cover letter highlighting your relevant job experience to SoaringJobs@hotmail.com.
Soaring Tree Top Adventures
964 County Rd 200
Durango, CO 81301
(970) 769-2357
SoaringJobs@hotmail.com
SoaringColorado.com
---
Summer Naturalist Interns
Hallam Lake Nature Preserve, Aspen Mountain, Snowmass, the Maroon Bells and at the ghost town of Ashcroft
The Aspen Center for Environmental Studies conducts an intensive Summer Naturalist Internship program that trains and employs 12 Naturalists each year. Summer Naturalists receive valuable education, training and experience while conducting natural history interpretive tours, children's environmental education programs and teaching bird of prey programs to the public. Naturalists will also gain knowledge of the local flora and fauna and have the opportunity to inspire the public in a beautiful natural setting. Applicants must be able to work from June 4th–September 3rd, 2018 (June 4th–15th mandatory staff training), with work options extending into the school year or winter. To apply, download and complete an application and send it to Jim Kravitz by February 15, 2018.
• View the Naturalist slideshow »
Jim Kravitz
Director of Naturalist Programs
Aspen Center for Environmental Studies
100 Puppy Smith St.
Aspen, CO 81611
(970) 925-5756
(970) 925-4819 fax
naturalist@aspennature.org
AspenNature.org
---
Stewardship Crew Members
The Crew is field-based, with projects located throughout Colorado and include national forest and BLM public lands, high alpine environments, riparian corridors and alpine desert landscapes.
The Colorado Mountain Club has been delivering conservation, education and recreational opportunities to the Colorado public since 1912. Stewardship Crew Members will work with public land management agencies, non-profits and volunteers on a wide variety of conservation projects including trail maintenance, habitat restoration, sign installation, resource monitoring, and more. Program participants will engage in an extensive training period that focuses on enhancing technical project skills, field-based knowledge as well as conservation leadership strategies. Applicants must be physically fit and able to work long days in changing and adverse work conditions, able to work both independently and as a team member, have demonstrated experience with conservation work (such as trail or restoration work) and a good driving record with a valid driver's license. Positions run from May through late October. To apply, email a cover letter, resume and three professional references to Todd Loubsky.
Todd Loubsky
Conservation Manager
Colorado Mountain Club
710 10th St., Suite 200
Golden, CO 80401
(303) 996-2764
toddloubsky@cmc.org
CMC.org/conservation
---
Summer Site Managers & Supervisors
Four locations around the Denver Metro region: Belcaro, Hampden South, Highlands Ranch and Stapleton.
Since 1995, Pedalheads has been teaching kids to go from training wheels to trails by combining exciting lesson plans with amazing instructors and small class ratios. Now seeking Site Managers and Site Supervisors (serving as assistants) to manage all activities at their respective Denver Pedalheads sites. Day-to-day duties include program management (ensure every participant has a safe, positive and rewarding experience and provide lots of hands-on involvement with the kids), employee relations (staff scheduling and mentoring), customer service (always willing to go the extra mile to engage customers), administration (process payments for product sales and assist with on-site registration) and operations (manage equipment and supplies for site). Positions begin in late May with mandatory paid training and run through August 4th, with a 35 to 40-hour workweek MO-FR. Applicants should have extensive supervisory, organizing and instructing experience with children of all ages, preferably in a camp or sporting environment. No need to be an expert biker! If you are a mature and dynamic leader, organized, detail-oriented, and enthusiastic, apply now.
Rich Vossler
Regional Manager
Pedalheads Bike Camps
(303) 667-6451
rvossler@pedalheads.com
PedalHeads.com
---
Resident Advisers, Kitchen Assistants, Chef, Facilities Supervisor and Ranch Manager
Bordering Roosevelt National Forest, the Ranch sits on 62½ acres of beautiful mountain landscape and is about 20 minutes up the mountain from the small town of Lyons and about an hour drive to Boulder and Denver. In addition to a variety of onsite recreational activities, a staff favorite is the outdoor hot tub overlooking local Meadow Mountain and Mount St. Vrain! RMPR is also home to 12 horses, 3 llamas, 2 alpacas, 2 goats, and a barn cat.
If beautiful scenery, hard work and genuine camaraderie is your idea of a great job, come join the adventure! Rocky Mountain Pathways Ranch provides experiential and social/emotional programming to students who are at risk of not graduating from high school. Students visit the Ranch for 10 days in which they participate in a variety of fun and educational activities such as horseback riding and hiking, assist in the barn and kitchen for community service hours, and complete lessons led by programming staff. Seasonal and year-round staff will live and work on this authentic ranch nestled in the scenic Rocky Mountains. The team works together to create a fun and educational environment that the students will never forget. You are sure to make lasting memories and friendships while making a difference! If you are energetic, positive, a team player, hard worker, enjoy fun, and love the outdoors, apply online or contact Stephanie Dyer for more information.
Stephanie Dyer
Recruiter
Rocky Mountain Pathways Ranch
15747 State Highway 7
Lyons, CO 80540
(626) 773-0422
sdyer@pathwaysedu.org
Pathways-Ranch.org
---
Group Travel Leaders
Throughout the U.S. and Canada
Do you love road trips, the outdoors and want to explore North America? Combine your passion for travel with the adventure of a lifetime! Doubling as tour guide and driver, Group Leaders for AmeriCan Adventures take small groups on trips throughout beautiful landscapes of North America that encompass camping in National Parks, exploring big city life, tasting local cuisines, and so much more. With one of the best training programs in the industry, and on-the-road support that is unparalleled, you'll gain a diverse set of skills to handle the challenges of the road. Pay is competitive including a guaranteed weekly wage throughout the entire season, tips, commissions, and all accommodation included. If you have the ability to live a nomadic lifestyle, the skills necessary to accommodate a diverse group of travelers, and the desire to challenge yourself daily, visit AmeriCanAdventures.com to learn more and apply. Positions start as early as April and run through September 30th.
Join an AmeriCan Adventures Hiring Event!
The Hiring Event is a critical step to determine if you will be a good fit as a Group Leader. The day will consist of a mix of workshops, hands-on skills assessments, group scenarios, and a one-on-one interview.

The next Hiring Event will be held in Seattle on March 9th (apply by March 2nd).



Sign up to receive email updates on new job postings, deadlines and info on what it's like to live the life of a Group Leader.
Tiprin Lujan
Recruitment Manager
AmeriCan Adventures
(707) 525-6776
USJobs@AmeriCanAdventures.com
AmeriCanAdventures.com
What's it like to be a Group Leader for American Adventures? Check this video out »