Short-Term Job Adventures Iowa
---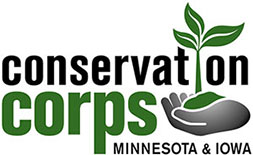 Crew Members/Leaders, Youth Outdoors Members/Leaders, Summer Youth Corps Crew Leaders and Individual Placements
Ames, Iowa as well as locations throughout Minnesota. The region is known for its spectacular wilderness: thousands of lakes, the beautiful north shore of Lake Superior, National Forest lands, and environmental policies that support land conservation.
Spend a season or year outdoors conserving natural resources, gain field experience, and make a difference! Conservation Corps can give youth and young adults practical and professional experience, train them for careers, and provide a stable income and an opportunity to pay for educational expenses. All of this while being outside in the beautiful states of Minnesota and Iowa. If you are highly motivated, a committed individual, passionate about habitat restoration and the outdoors, and want to work on a team of peers, build trails, learn how to manage wildfires or lead youth in conservation work, explore current job openings. Positions begin every January, February, March, May and July.
Hot Summer Jobs!
• Conservation Corps is accepting applications for all Summer positions (May-August) through March 2nd.
Megan Zeiher
Recruitment and Outreach Coordinator
Conservation Corps MN & IA
60 Plato Blvd., Suite 210
Saint Paul, MN 55107
(651) 209-9900, x35
recruit@conservationcorps.org
ConservationCorps.org