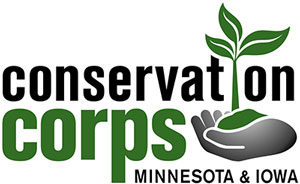 Spend a year outdoors conserving natural resources, gain field experience and make a difference! Providing training in resource management, job-readiness and technical skills, Conservation Corps helps develop a strong work ethic and greater awareness of environmental stewardship throughout the upper Midwest. Field Crew Members and Leaders receive training and complete conservation projects such as tree planting, prairie restoration, carpentry/construction, invasive species removal, trail construction, wildlife habitat improvement, wildland fire fighting, and emergency response. Youth Outdoors Members and Leaders engage low-income Twin Cities youth in after school service projects and environmental education, teach camping skills, and complete habitat restoration projects. Individual Placements work one on one with professionals at the Minnesota DNR and conservation nonprofits on projects such as youth involvement, solar/sustainable energy, GIS, special events, community mapping, and others. Benefits include a living stipend (Crew Members: $1,210/month; Crew Leaders: $1,565/month), health insurance, student loan forbearance during the service term, a post-service AmeriCorps education award ($4,243 to $5,550), and the opportunity to explore career options within the environmental field. Must be 18-25 years old and able to perform essential functions of the job including physically strenuous work. Crew Leader positions run Feb. 3–Dec. 12; Crew Members options are Feb. 17–Dec. 12 or March 21–Nov. 13; and placement positions run Jan. 16–Dec. 12. Apply online now!



HOT NEWS—Over 200 Seasonal Jobs Available!
• Conservation Corps has just kicked off their biggest round of hiring of the year—offering 171 Crew Leader Crew Member and Field Specialist positions in the Field Crew program and 24 Crew Leader, Crew Member, and Field Specialist positions in the Youth Outdoors program, as well 6 Individual placements with the Minnesota Department of Natural Resources and 6 additional placements with regional nonprofit organizations. All for a grand total of 207 full-time, year-round total AmeriCorps positions available!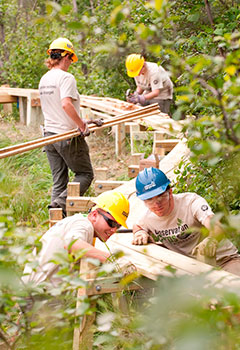 • Conservation Corps can give youth and young adults practical and professional experience, train them for careers, and provide a stable income and an opportunity to pay for educational expenses. All of this while being outside in the beautiful states of Minnesota and Iowa. What more could you ask for?